Bristol-based fire cooking collective, Ubuntu, will be hosting the Firepit Feast on Sunday, curating unique food experiences that connect people to nature and one another. Offering a wide range of seasonal specialities, there will be delicious treats on offer for both planet-based and meat-eaters alike. Expect plates piled high with spiced sausages, foraged fungi and vibrant veggies alongside delicious grilled cheeses smothered in sweet and smokey house sauce.
Feast Menu:
Snack
Bruschetta bites – Smoked peas, torn mozzarella, lemon & herbs served on coal-roasted sourdough
Main
South African spiced lamb & hazelnut dukkah. Best in season vegetables with green tahini and house hot sauce (optional). Served on a bed of British pulses with preserved lemon and house pickles.
Feast Timings: 16:00 – 17:00
(Menu may be tweaked slightly closer to the time depending on what is fresh in the fields).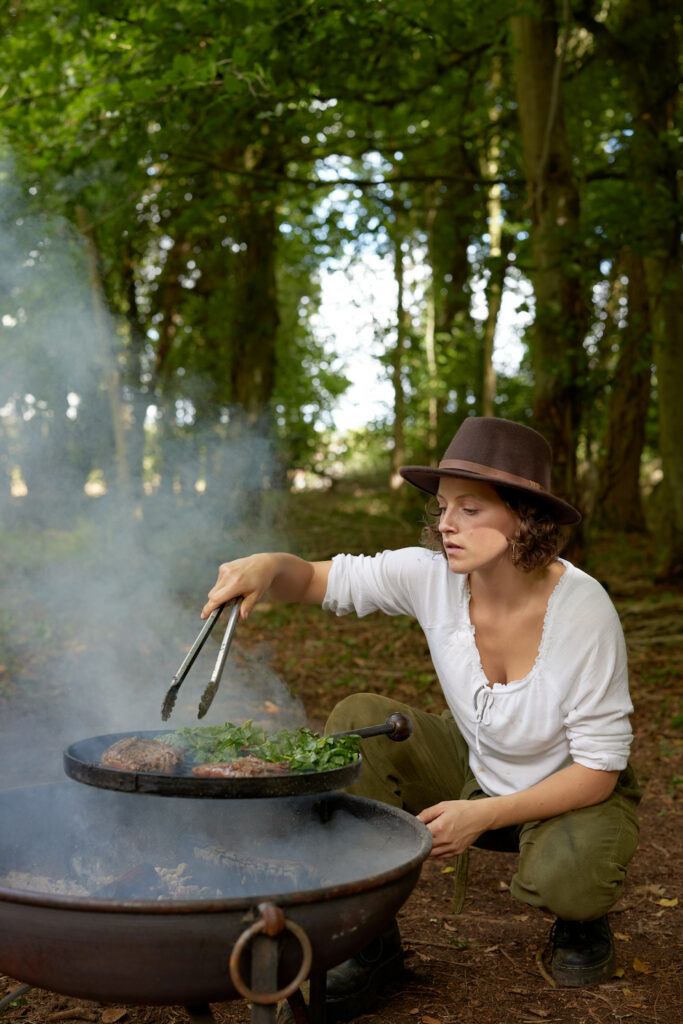 Meet the Chef – Imke Potgieter
Lead Chef, Imke Potgieter, founded Ubuntu Food as a personal passion project exploring fire cooking cultures around the world as well as her own South African food heritage. What later evolved was a deeper connection to the power of food and fire to bring people together. Kicking off her career in kitchens, Imke has worked in some of Bristol's most respected independent restaurants, before launching a series of sold out local supper club experiences around Bristol, post pandemic. Each food experience is a fusion of flavour, flames and style that is uniquely their own.