'The Perfect Steak'
This is a unique masterclass from Luke Vandore-Mackay – Owner and Exec Chef of High Grange Devon BBQ School.
The perfect experience for connoisseurs of great beef. We work closely with Oli from Meat Matters a supplier who we believe produces the best beef in the world- Welsh ex-dairy cows, expertly farmed, butchered and hung for the most astonishing flavour.
In this masterclass we will cover 3 different cuts with 3 different cooking techniques – from 'dirty' cooking to reverse searing and beyond! Luke will also knock up some killer side dishes – using the delicious bone marrow, local, seasonal veg and a little bit of cheffy technique!
Timings: Friday and Sunday, 1:00pm – 2:30pm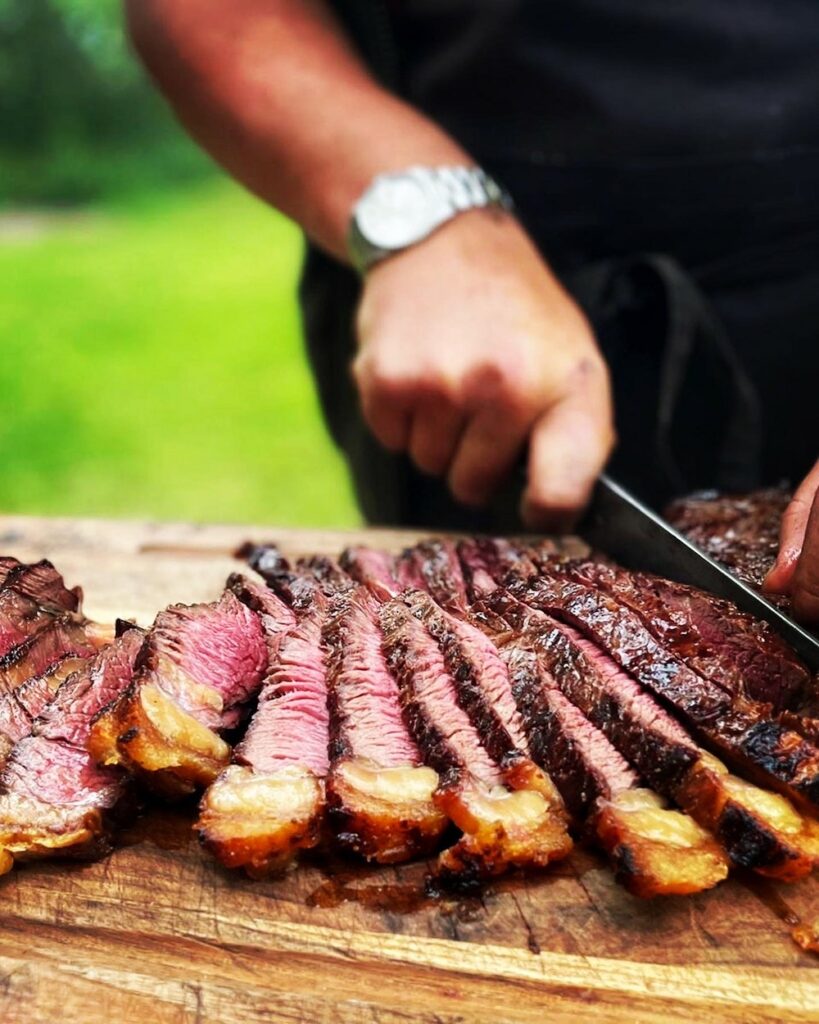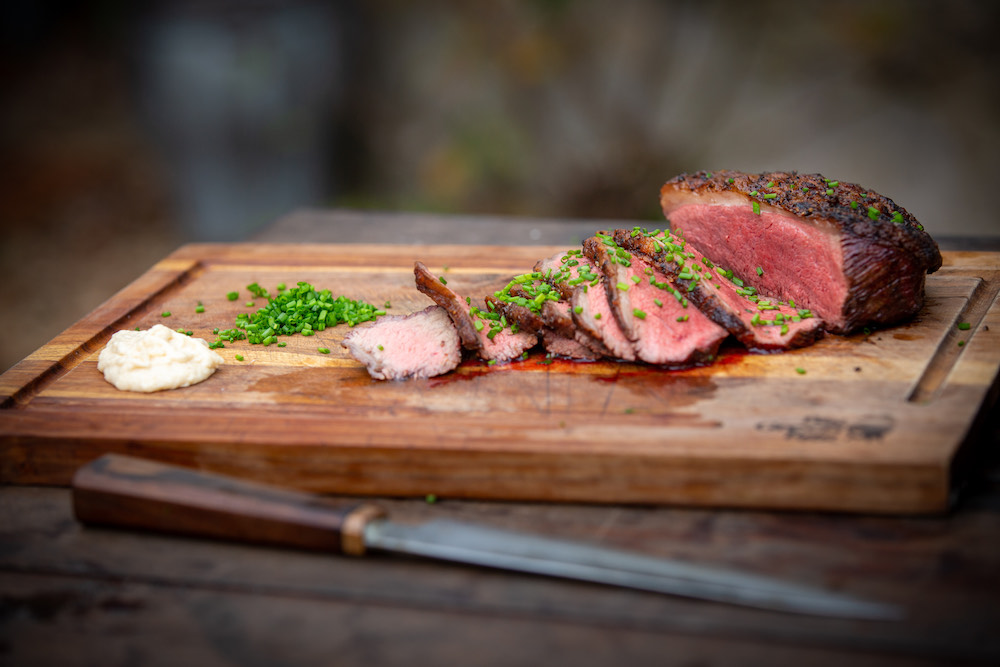 Meet the Chef – Luke Vandore – Mackay
Luke is a chef with over 20 years worth of experience. Together with his wife Sara and their team they run incredible outdoor dining feasts and fire suppers. Working hard to develop new techniques and fine-dining experiences within their outdoor cooking area, the team will be putting on a fire-cooked feast on Saturday night at the Spring Classic. They will also be offering Fire School Masterclasses across the weekend.
Luke has been a chef and food writer for twenty years. He used to head up the Borough Market Demo Kitchen and has taught cooking at The London Barbecue School, as well as being a private chef and catering for weddings, dinner parties and corporate events for over a decade. He founded Brompton Food Market and The Hour Glass in Kensington, both of which are still going great guns.