Saturday will see fire feast aficionados, High Grange Devon, take to the flames to serve up an incredible array of mouthwatering meals. Their menu will specialise in using ex-dairy beef to conjure up a signature spread, making this a feast not to be missed by the meat-lovers. Enjoy the aroma of freshly-cut steaks sizzling away as you sit back and enjoy the sea views before indulging in an incredible array of food.
In addition to their fire-cooked feast, High Grange Devon will be offering a Steak Masterclass for anyone looking to better their BBQ skills and enjoy a freshly cooked steak onsite at the festival.
They'll also be offering a cooking demo before firing up the feast for anyone looking for some post-festival dinner party inspiration.
Demo Timings: Saturday, 15:00 – 16:00
Feast Menu:
Snack:
Charred Dalwood asparagus, High Grange prosciutto, smoked hollandaise
Main:
Low and slow ex-dairy beef short rib, High Grange quince and scotch bonnet hot sauce
Pecan-smoked celeriac, thyme butter, High Grange quince and scotch bonnet hot sauce (v)
Burnt courgette, anchovy and charred pepper salsa
Devon mid potatoes, wild garlic and bone marrow butter
Feast Timings: 19:00 – 20:00
(Menu may be tweaked slightly closer to the time depending on what is fresh in the fields).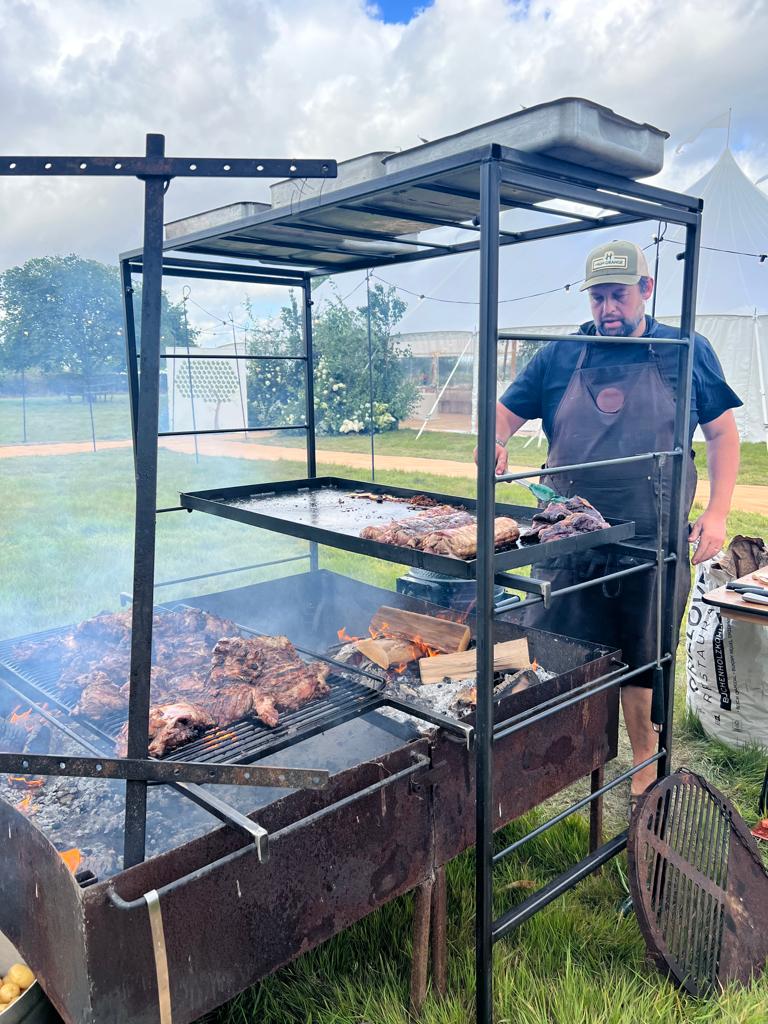 Meet the Chef – Luke Vandore – Mackay
Luke is a chef with over 20 years worth of experience. Together with his wife Sara and their team they run incredible outdoor dining feasts and fire suppers. Working hard to develop new techniques and fine-dining experiences within their outdoor cooking area, the team will be putting on a fire-cooked feast on Saturday night at the Spring Classic. They will also be offering Fire School Masterclasses across the weekend.
Luke has been a chef and food writer for twenty years. He used to head up the Borough Market Demo Kitchen and has taught cooking at The London Barbecue School, as well as being a private chef and catering for weddings, dinner parties and corporate events for over a decade. He founded Brompton Food Market and The Hour Glass in Kensington, both of which are still going great guns.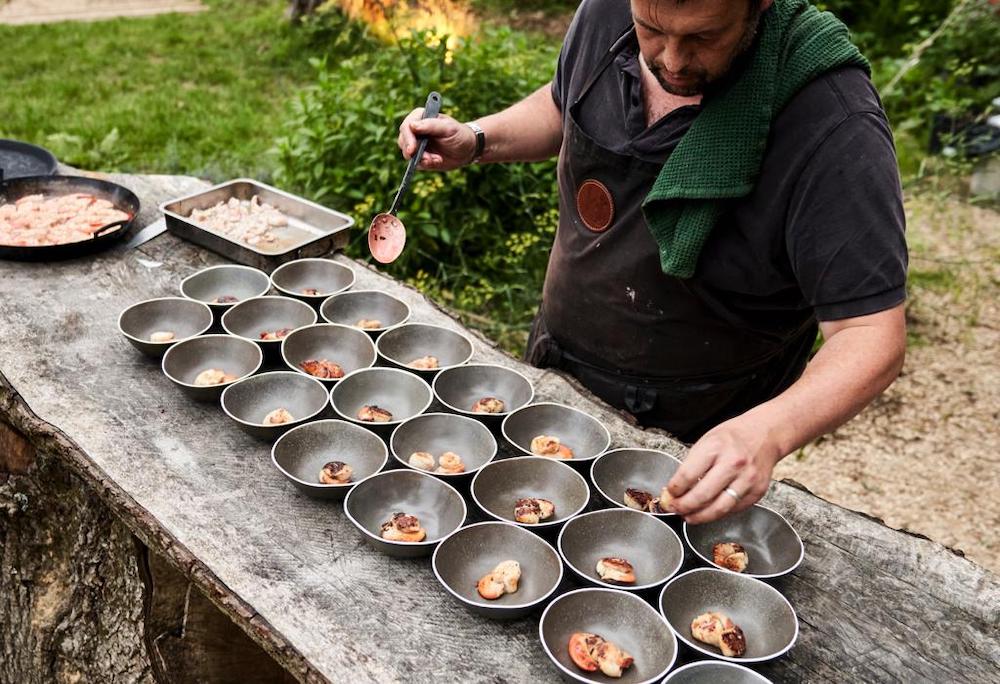 Tickets On Sale Soon!