Last Spring saw a whole heap of campervan crew hit the road for the ultimate weekend of festival fun at the Spring Classic. One of those who pitched up on our Devon clifftop and enjoyed waking up to panoramic ocean views each morning was Craig and his campervan crew of four.
We caught up with them to hear their highlights from a weekend of surf, skate and sundowners as well as recommendations for other families looking for a four-wheeled festival experience…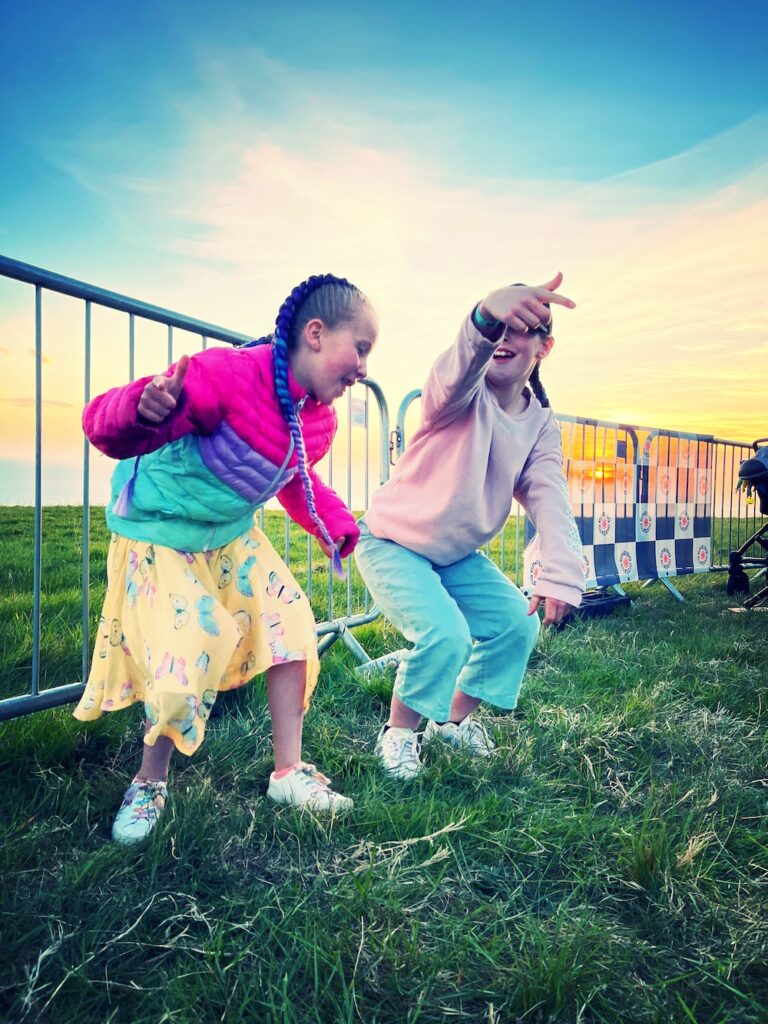 Hey guys! We're stoked that you were able to join us for the first ever Spring Classic! What would you say were your top three festival highlights?
We had such a fantastic time at the Spring Classic it is actually difficult to pick a "top" three.
We went as two dads with two daughters in '22 so it really was a Dads and daughters road trip. The first highlight is the time spent relaxing as the sun was setting, watching the girls just run around and be free. The festival has such a safe and secure vibe to it that the kids had the space to run around and simply enjoy the music and atmosphere of a festival without it being rowdy and alcohol fuelled like many others. Everyone was there to have fun and we did not experience any issues that I have seen at other festivals in the past.
Secondly, was seeing the kids and us just have fun. Jumping over hay bales, dancing away at both the main stage and the On Fire and Rescue area and the girls teaching us Dads how to do TikTok dances. The Spring Classic simply provided the time and environment to create memories that will last forever.
And the final highlight, it got me to pick up and learn to skateboard for the first time at the age of 42, much to my children's disgust but they are used to having an embarrassing Dad. Not too sure I will be on the ramp or pump track anytime soon though!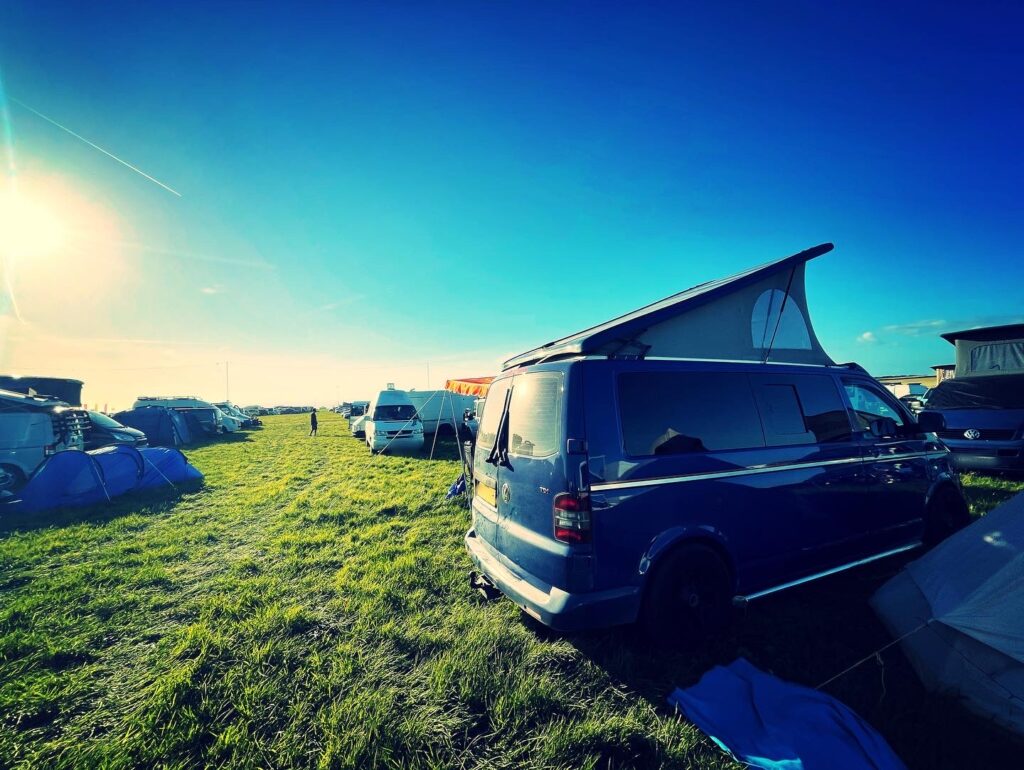 It sounds like you were kept entertained all weekend! What sort of activities did you get involved in?
We had a great time at the On Fire and Rescued area, where there was lots of dancing in to the night with hay bales to sit and chill on when the guys from OFR allowed. They were great with the kids, running gurning competitions in which, I as a Dad, was robbed in the final! We all took part in the hula hooping workshops (that's harder than you think) and we built hay bale forts with the help of the friendly security team. We thought we were going to get told off, instead they wanted to get involved to make the best hay bale fort ever. The kids spent a huge amount of time with the guys from the National Trust, making seed balls, and wood burning art, they were entertained for hours. The bouncy park, slide and trampolines were a firm favourite and although the kids beat me, axe throwing was a great experience for us all.
There was all of this and I have not even covered the dedicated family area yet! There was a crafting truck, magicians, children's entertainers galore. And the best part, this area was right next to the Main Stage so as a parent, you could enjoy the music during the day, while the kids were crafting.
How was the van life experience? Any top tips for other families looking to attend with a rolling home?
Having the ability to take the van to the festival was awesome. As always the van community were great to knock around with when we were not in the festival. There was plenty of space to pop up our sun canopy to sit outside and relax with the music from the festival in the background.
Top tips from us on taking the van to a festival:
1. Don't treat this like a camping trip, we took the decision not to worry about tidying and keeping the van in order for the weekend. There is far too much to do, to worry about tidying up. Let the inside of your van become an absolute mess and enjoy the weekend. You have to tidy up at the end anyway!
2. We popped up a two man tent to use as a dumping ground, essentially we ended up with two messy areas but that overflow space was perfect for storing bits.
3. Chat to everyone. It was great to speak to other Van families, couples and friends. The Spring Classic really does attract a great group of people.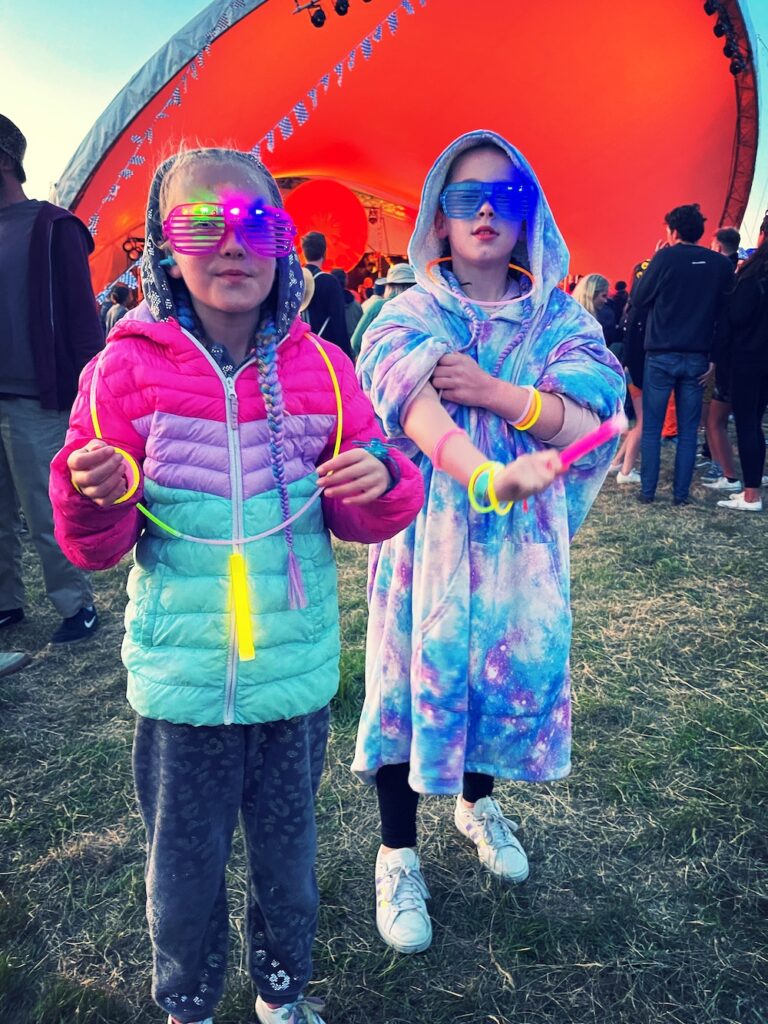 Any tips that you'd give people going to their first festival with young kids?
Yes, relax and do things that make you and the kids laugh a lot! This may be advice that some parents don't need, however, I'm pretty sure the majority of parents sometimes forget. You need to drop everything that you know and how you manage/plan daily life in normal. Let it all go out of the window. Be messy, be dirty, jump around and dance like nobody is watching. Don't worry about being normal, get glitter tattoos, wear a tutu (I look pretty good in a tutu even if I do say so myself).
Would you recommend the Spring Classic to families with children?
100% yes! Having done numerous festivals in my life, there are few that I have thought, "this would be great for a family" However the Spring Classic has got it absolutely bang on. There is so much for the kids to do and the environment and vibe is just so friendly. There is so much space for the kids to run around and enjoy the festival atmosphere it is great. My daughter is a forever festival goer because of the Spring Classic Festival.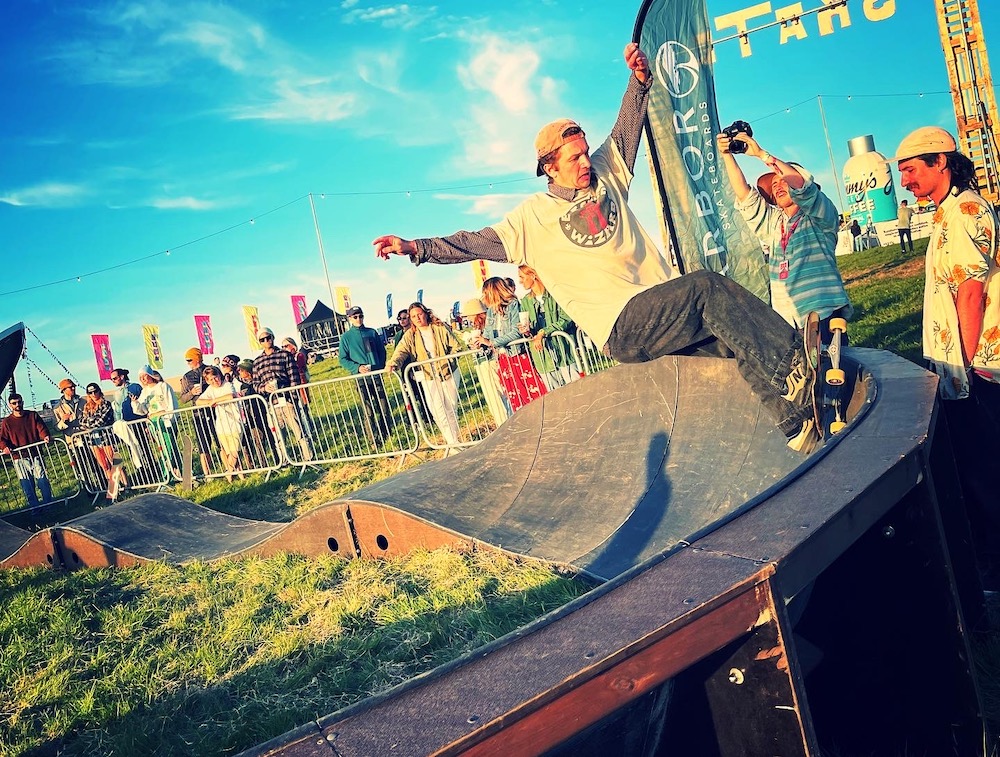 What's been your favourite trip as a family in your campervan and why?
Now this one is easy, we spent 18 days exploring the Highlands of Scotland doing the NC500. The West Coast is simply stunning and you cannot drive 400m without wanting to stop and take in the views. We set up the van on the side of lochs, next to the most beautiful beaches (if it was not for the water temperature you would have thought you were in the Caribbean) and on the edge of costal cliffs. There was very little phone access with even less internet access and it was a true escape. We took the paddle boards with us and my daughter and I were lucky enough to spend 45 minutes in Clachtoll Bay with porpoise swimming past us and playing around our boards. A truly unforgettable experience. Since getting the van, it has opened up our eyes to the beauty of the UK.
Tell us a bit about your van. What made you invest in one and do you have any useful advice for those looking to take the leap themselves?
"Bertha" is a 2008 VW T5 and we love her. She was an impulse buy during the pandemic. We felt that we needed something to ensure that we could get out and away from the house as and when we were allowed and we knew international travel was going to be off the cards for a while. In honesty, it was one of the best purchase we have ever made. However, with her being an impulse buy, we may have rushed in to it a little. So when it comes to useful advice for anyone looking to buy a van I would say this. One, buy the biggest one possible. Space is so important, especially when there is four of you in a van. Two, really think about if you want to buy a converted van, get a van and then plan it out with a conversion company or do your own build. Having bought a van that was already converted, you continuously find yourself thinking "it would be better if…" A self build means that you can have a bespoke van that suits your needs. Our next van move will be a self build, long wheel based Crafter and a project I cannot wait to start.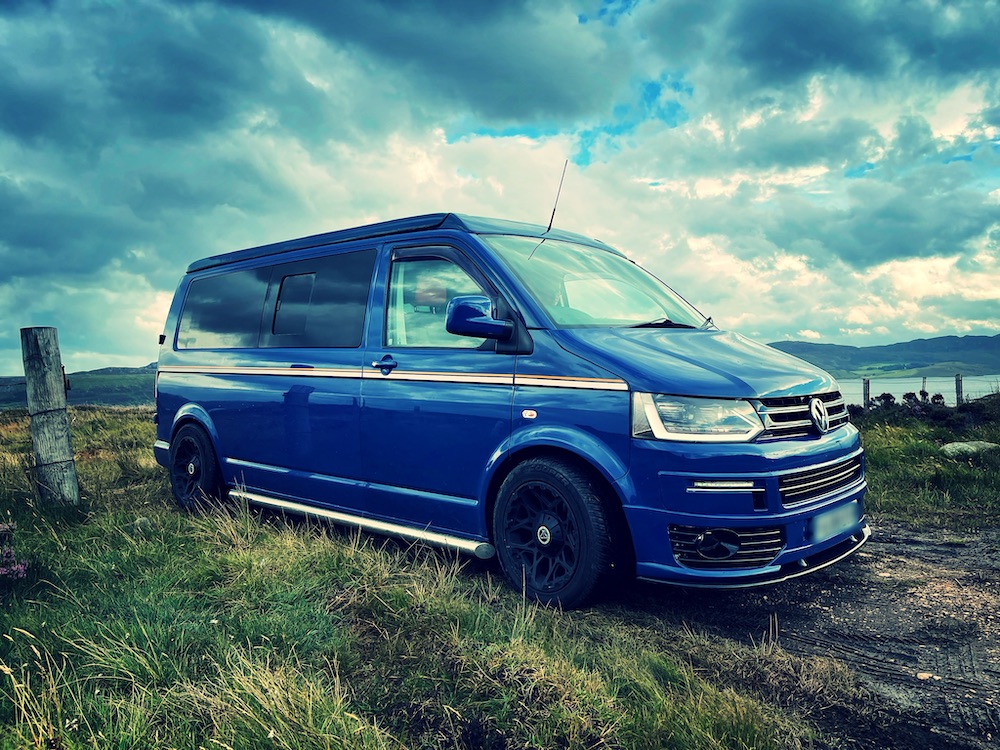 Other than SC'23, what exciting trips have you got planned as a family next year?
After having had such a great time exploring the Scottish highlands, we thought that we would do the same around Wales. We have 16 days booked in and planned to explore as much of wales as possible, from some time on Anglesey, over to the North coast of the mainland, down through Snowdonia, Brecon Beacons and finishing off with some beach and surf time down on the Gower. We will also get away at weekends as we love the New Forest, Dorset and Devon coast.
If money were no object, what would be your ultimate road trip experience you'd like to tick off the bucket list?
Having watched many of our fellow van crew venture across Europe, I think our perfect road trip would be to jump on a ferry over to France, drive down through the French Alps, possibly towards the back end of the Ski Season, then continue on to Switzerland for Spring, taking in Lucerne, Zermatt, Lake Maggiore to name but a few, then over the boarder to Italy just in time for Summer. Making sure we took in Tuscany, the Italian lakes travelling all the way down the boot past Sorrento to end up in Catalia in Sicily. I am not sure if this would be a post kids flying the nest as I am not sure I'm cut out for the vanlife home schooling thing!
And finally, what top 5 songs are a must for a rolling home road trip?
Easy!
Muse – Knights of Cydonia
Red Hot Chilli Peppers – Road Trippin'
Ash – Girl from Mars
Supergrass – Alright
Arctic Monkeys – Brianstorm
Although, I am not sure the rest of the family would agree. 
Fancy family festival fun for yourselves? Grab your tickets and campervan passes now for the ultimate half term entertainment!