John and his family of four (@t4.family) are one of our campervan crew who are gearing up for their first ever festival weekend of surf, skate and sundowners in June. Although they can definitely be considered van veterans, 2023 will see the Blackmore's join the Spring Classic comunity, offering the perfect opportunity to tick that surf lesson of the bucket list.
We caught up with them to hear about their tales of travelling in a rolling home so far…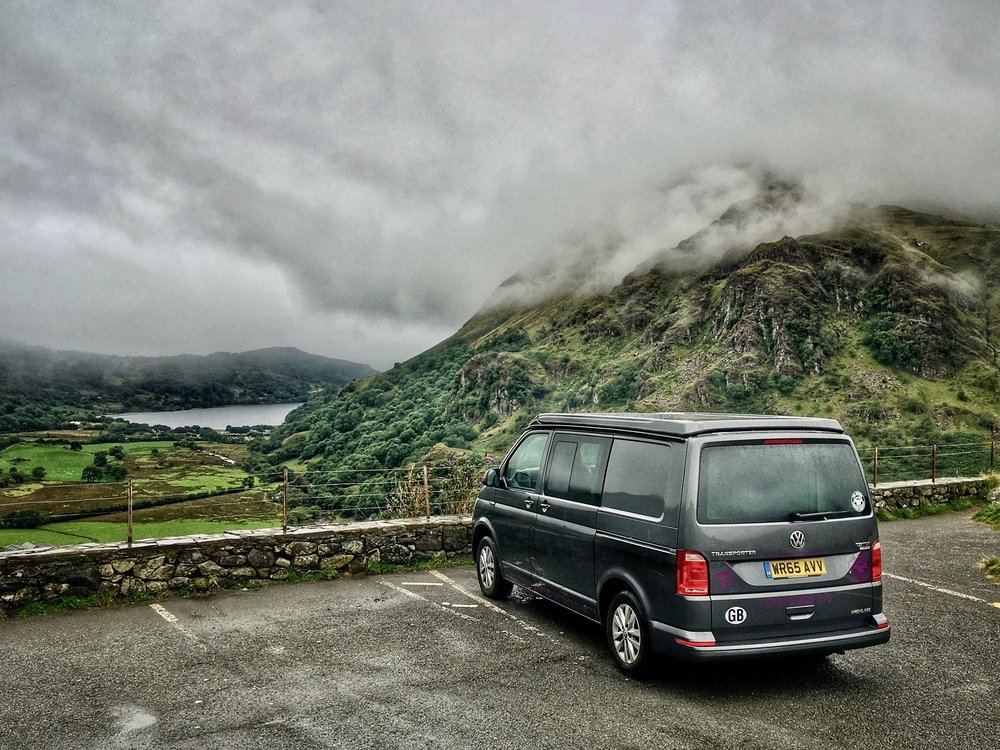 Tell us a bit about yourselves. Where are you guys from? What hobbies do you enjoy and what inspired you to buy a van and start an Instagram page?
We are the Blackmore family, John, Jackie, Thomas and Elliot. We are based in West Somerset although we are often out and about, especially in the Summer months. Our van journey started in 2017 when we rented a VW T6 campervan for a week exploring Wales. A year later we bought our 1999 Volkswagen T4 which we call Gino. We started our Instagram page in 2018 to document our travels and didn't intend for it to grow as it has, but we are delighted to have found so many like-minded families, couples, and individuals along the way.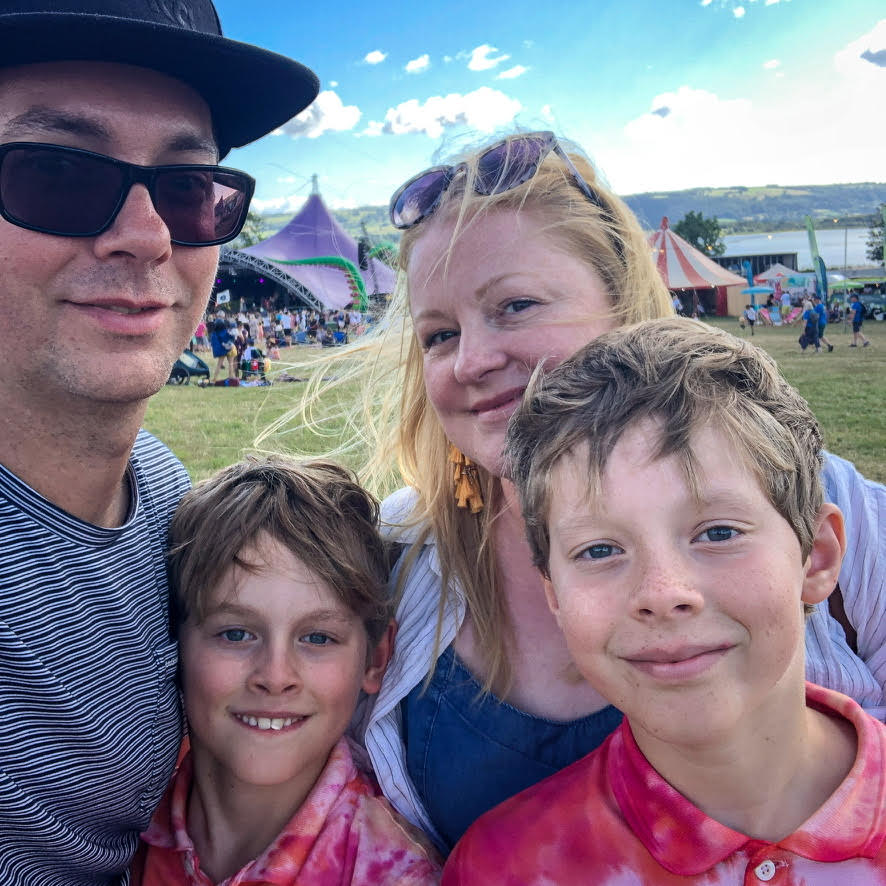 Tell us a bit about your van. Did you convert it yourselves? Have you got any fittings/aspects that make it completely unique to you?
By renting a van previously, we had a good idea of what we wanted. The essentials were a pop top so it could sleep 4, a crash-tested bed to travel the kids safely, and a side kitchen layout. The van we ended up with had a new pop top less than a year previously and the interior, although a bit tired, did everything we needed. In October 2018 it failed the MOT with rust issues, which forced our hand into extensive bodywork repairs over the Winter. This was when we chose our signature Neptune Blue colour scheme, a nod to the original colour of the bay window vans from the 1970s.
By the end of 2019 the interior was on its last legs, so on Boxing Day of that year I embarked on a full strip back to the metal and rebuild of the interior. Everything from sound deadening, insulation, panels, carpet lining, flooring and electrical were done in the evenings and weekends of the following weeks. Our kitchen units were fabricated to a custom design and we had a new bed professionally fitted for safety, everything else has been put in ourselves. We finished a week before the first lockdown restrictions were announced, and spent the next several months at home!
After 5 years in the making, we now have our very own all-seasons off-grid exploring machine. In the summer the large solar panel keeps things running for days between hookups, and in the Winter our diesel heater and thermal wraps keep everyone warm, extending our season to pretty much the whole year.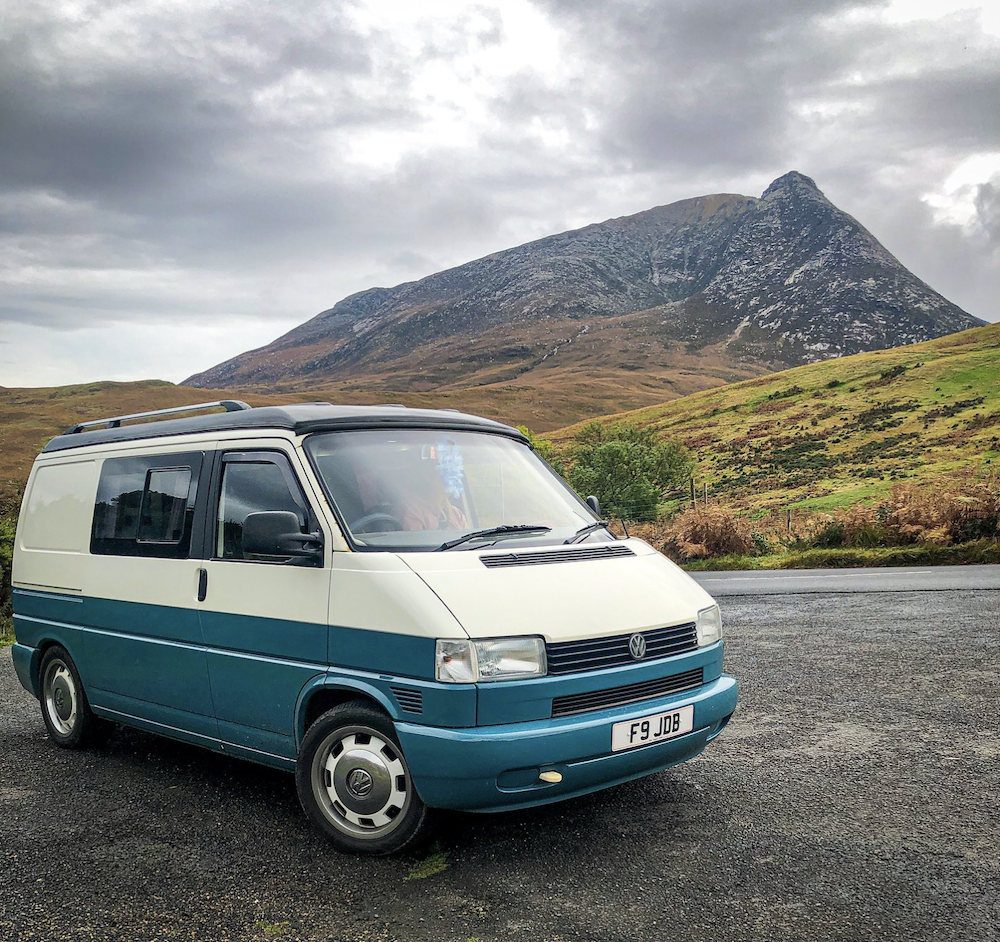 What's the best/most memorable trip you've taken together in the van?
In July 2022, we took our first trip abroad as a family over the channel to France. It was a great opportunity to experience different cultures, sights, smells, and amazing food. It was also an opportunity to try new experiences such as wild camping, although our first experience of that was sleeping in the car park of the ferry terminal to catch the first morning boat.
Our trip started in Normandy, allowing us to explore the landing beaches of D-Day as well as the intriguing town of Bayeux and its famous tapestry. We stopped off at St Mont Michel on the way to Brittany, where we spent the remainder of our time exploring the coastline and beaches.
We would definitely go again, France is so well set up for camping and campervans. We booked in advance on sites with excellent facilities for less than half the cost of similar sites in the UK, although if you are more adventurous you could easily wing it as you go along.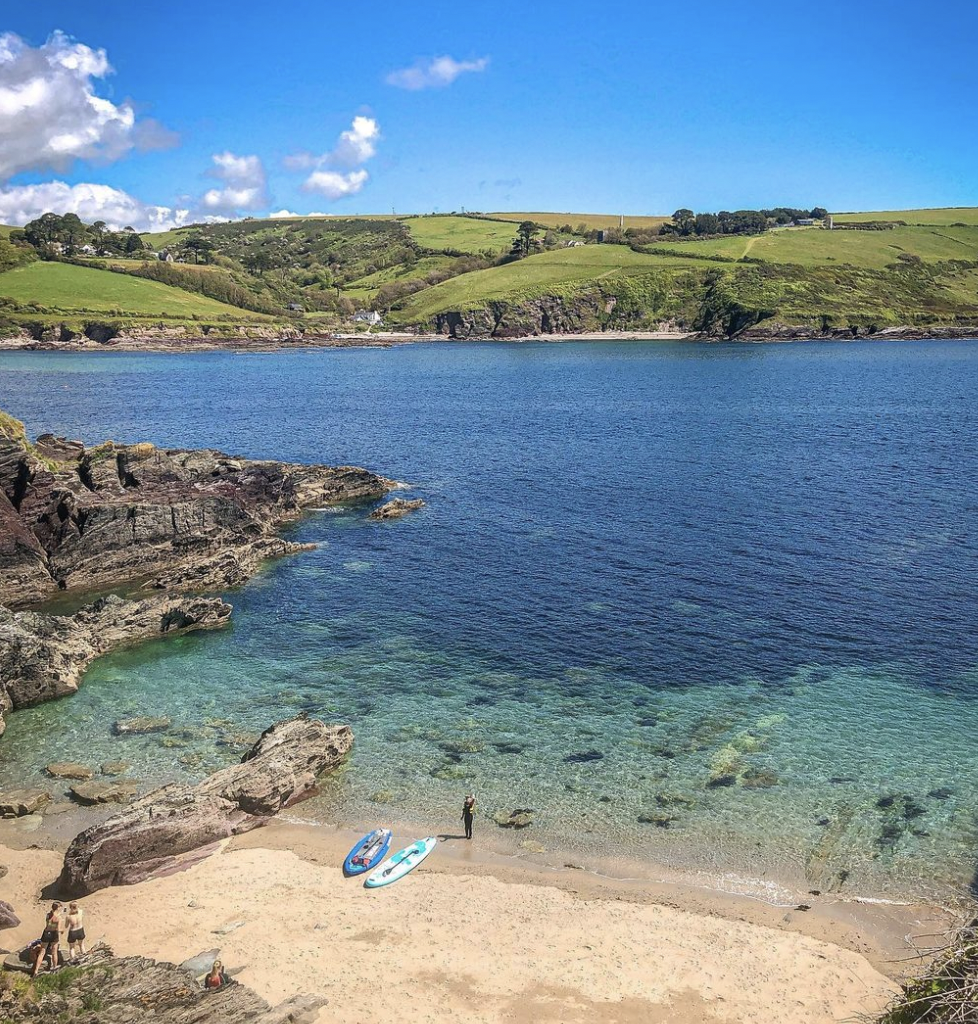 If money were no object, what would be your ultimate van road trip anywhere in the world?
Money no object, an over landing trip around the world in a Unimog or truck-based expedition vehicle. I'd also really love to explore the US National Parks and Mexico in an EarthRoamer, or the European forests and mountains in HYMER Venture S. Along the way we'd eat with locals, explore off-the-beaten tracks, and experience those bucket-list activities such as diving a tropical reef or base jumping from a canyon wall.
On the more near-term achievable side of things, learning to surf! We love the sea and already SUP and bodyboard, but surfing has to be right up there as something we want to pick up in 2023. Most of our adventures are spent on the South-West coast and despite growing up around the corner from some of the best surf spots in North Devon it wasn't something I picked up as a kid, so now as our own kids grow it's time to put that right.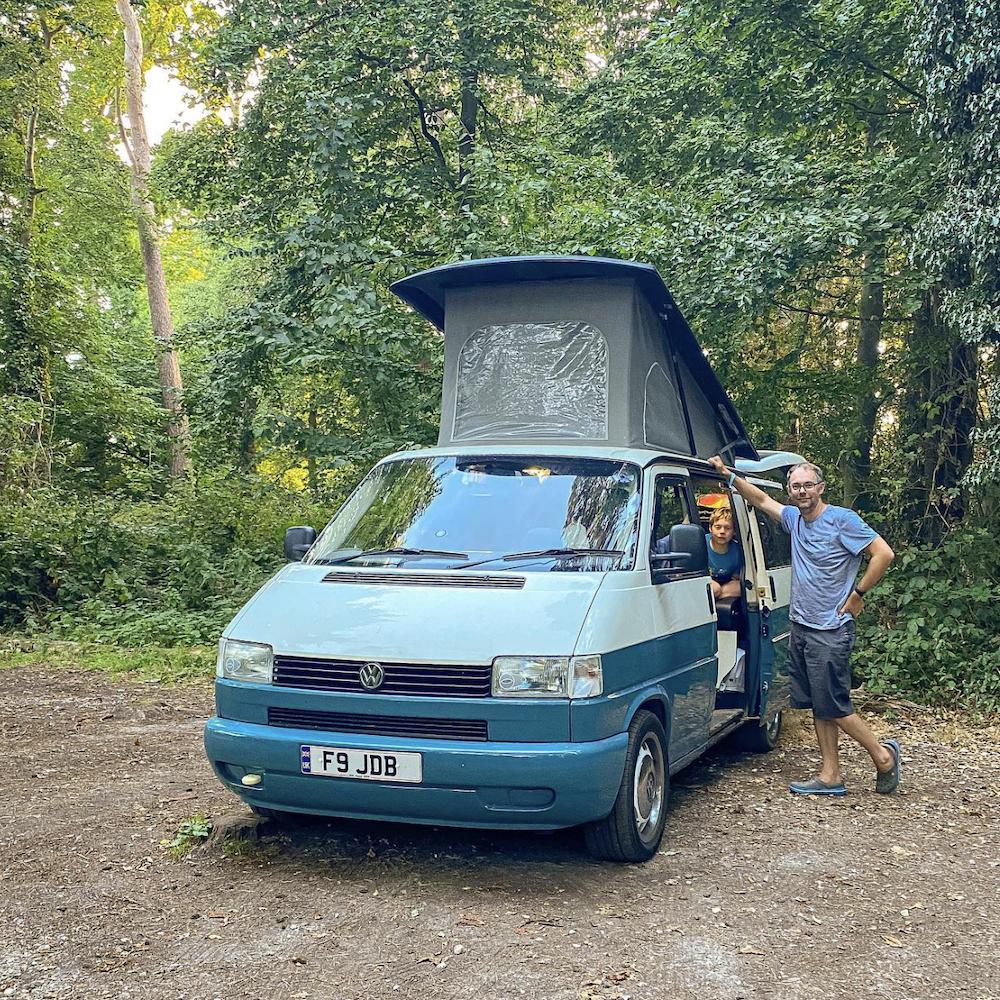 Pitch up to panoramic ocean views for a weekend of surf, skate and sundowners with a Spring Classic Campervan Pass.