With Spring Classic'23 hosting the inaugural University Surf Invitational, Swansea Uni Surf Captain, Charlie Adams, gives the low down on a far from average sports day.
Words: Charlie Adams
It's 1am in North Devon. None of us have ever been to this neck of the woods before and all we have to guide us is enough beer to sedate a small village and a strict warning not to try and go up the big hill. I'm a bit lost and my teammates, who have been making a significant impact on said beer since we left Swansea five hours prior, aren't much help. We eventually find the campsite and decide to call it a night to get some rest, nerves and excitement tingling at the thought of the morning's competition.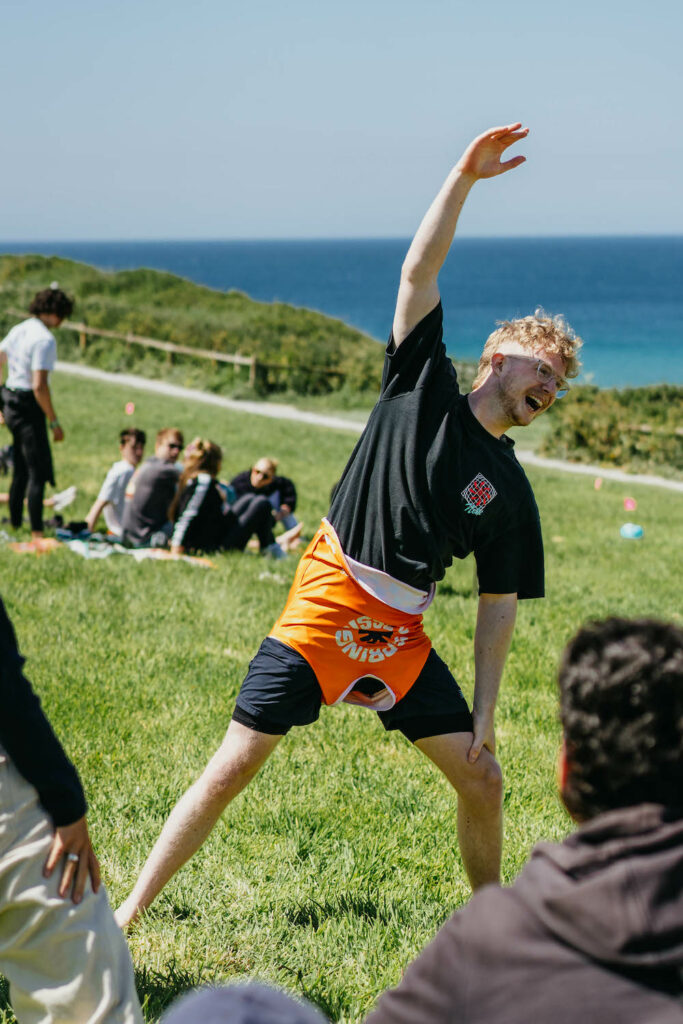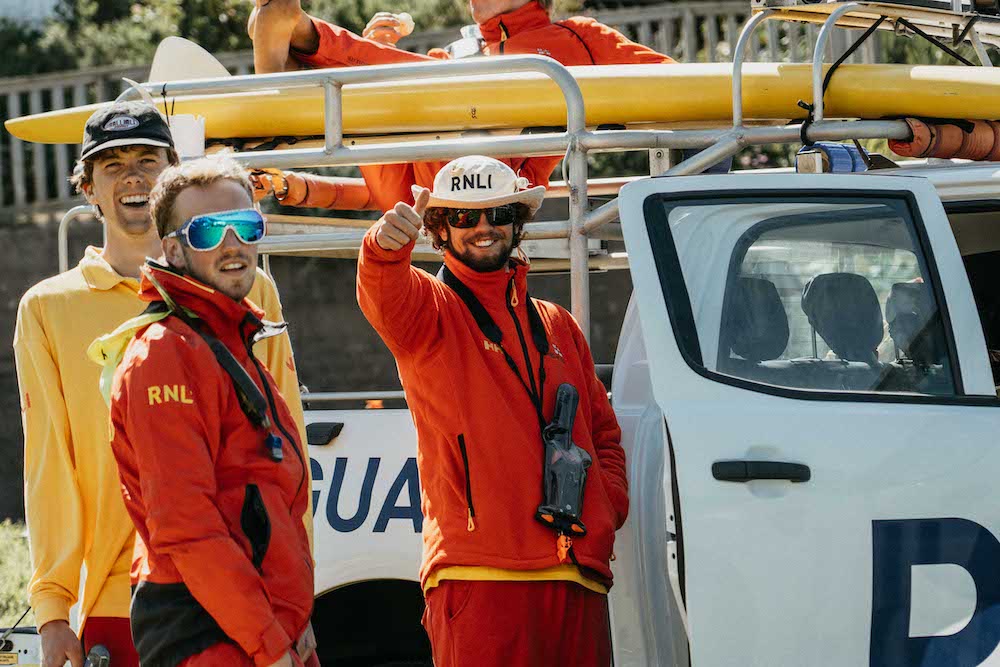 8 am. We get up early to check the surf. We knew it would be small, but looking out across Woolacombe Bay I wonder whether the local duckpond would be a more suitable venue for the day's events. Surfline takes the brunt of the blame, as usual. We wander down to the venue and watch as ear to ear smiles appear on the faces of the upper echelons of Woolacombe Boardriders as they discuss what they have in store for us. We decide to head into town and fuel up with a hearty breakfast ahead of the upcoming race.
Noon. We return to the competition site to find the sniggering had morphed into a relay race consisting of a beach run, board paddle, egg and spoon race and a 'spin to win' challenges wheel. After a few side eyes to the competition, we decided roles and hit the onsite bar – true athletes always prepare like this. I promise.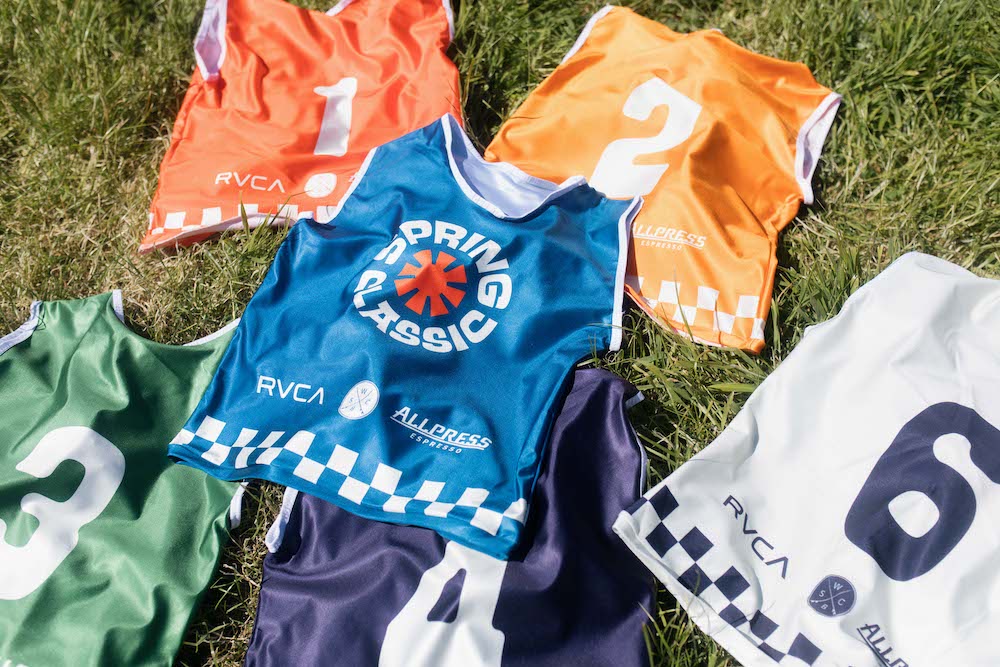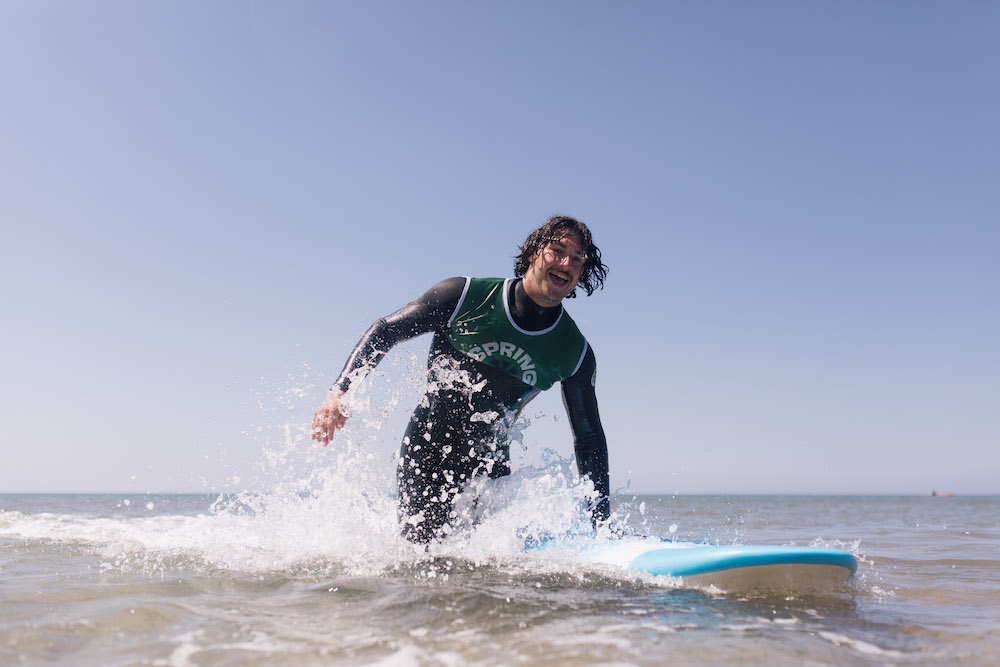 After a lot of running, paddling and spoon balancing, I'm delighted to say that Swansea took home second place, and where the waves disappointed, the weather certainly did not. We spent the rest of the festival lounging in the sunshine, listening to music and enjoying the feeling of accomplishment that comes with completing exams and having a well-earned celebration.
The music was awesome, the food was top notch, and the vibrations were immaculate! If you're looking for a post-exam surf club celebration by the sea, Spring Classic is the perfect group getaway.
Thanks for having us Spring Classic…we'll be back!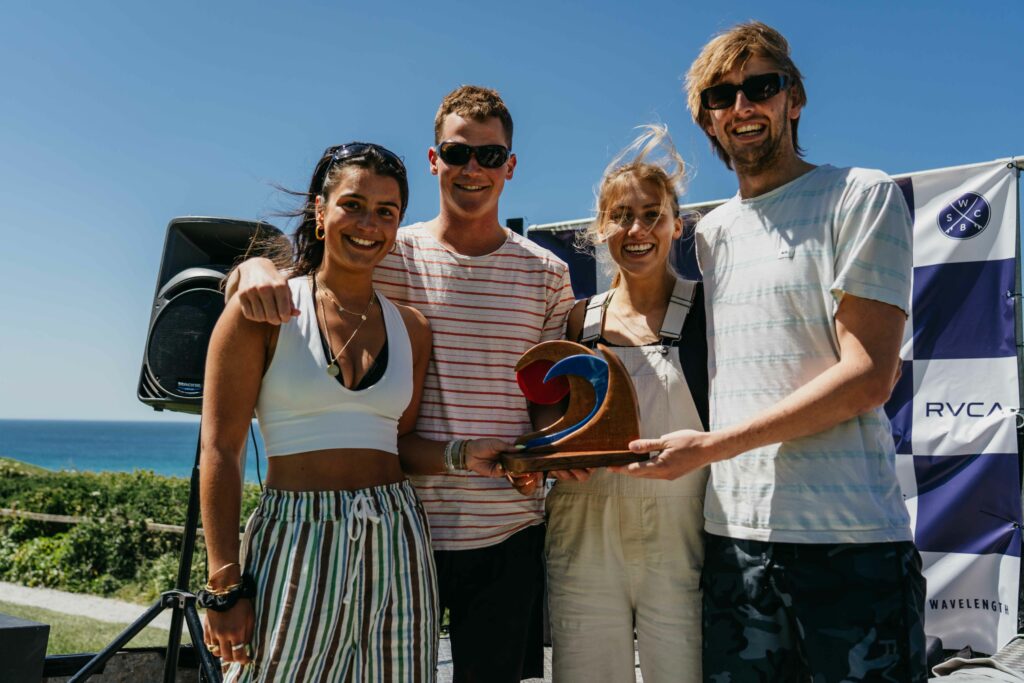 Want to enter your Uni Team for a place at the Surf Invitational in 2024? Get in touch via the Spring Classic Instagram for full details.