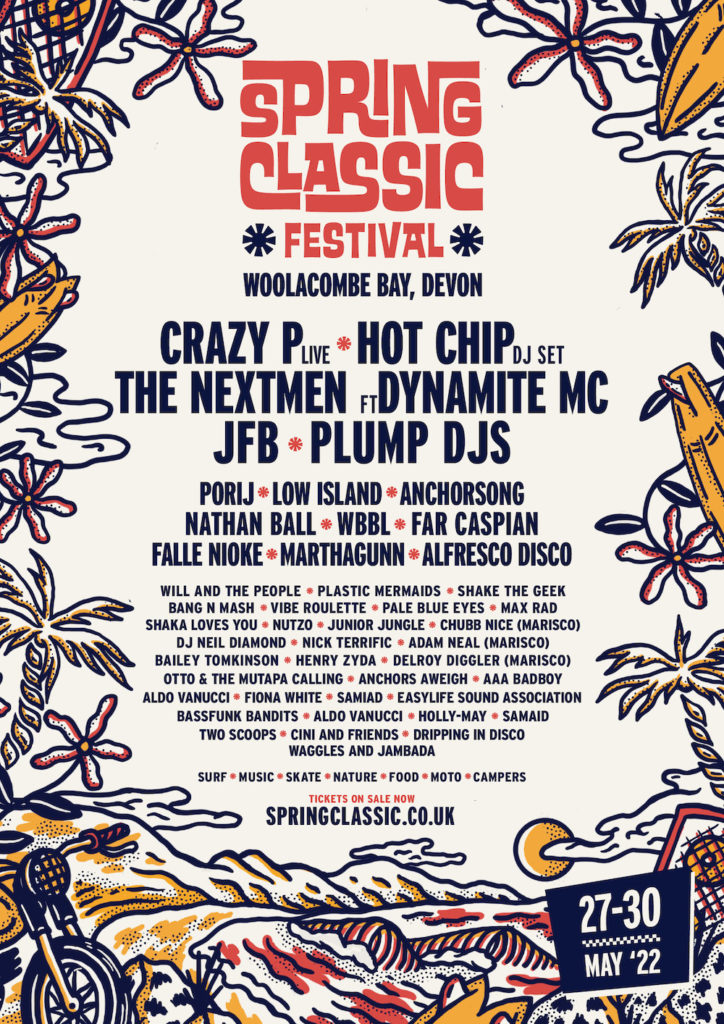 Headlined by dance music pioneers Hot Chip, Crazy P and The Nextmen alongside some incredible new talent, The Spring Classic festival offers a wide variety of bass lines and beats, providing the perfect playlist for an epic weekend by the waves.
On Friday night, electro icons Hot Chip will close the show on the main stage, with a DJ Set on a mission to get every single festival-goer Ready For The Floor.
Saturday night it's the turn of Crazy P. The UK dance innovators' mix of electro, melodies, beats and disco will flow through their now legendary live show, which will go off to a post-sunset backdrop of the North Devon coastline.
Not to be outdone, on Sunday night it'll be the turn of festival legends The Nextmen for dancefloor domination, with the help of Dynamite MC on lyrical duties.
Hot Chip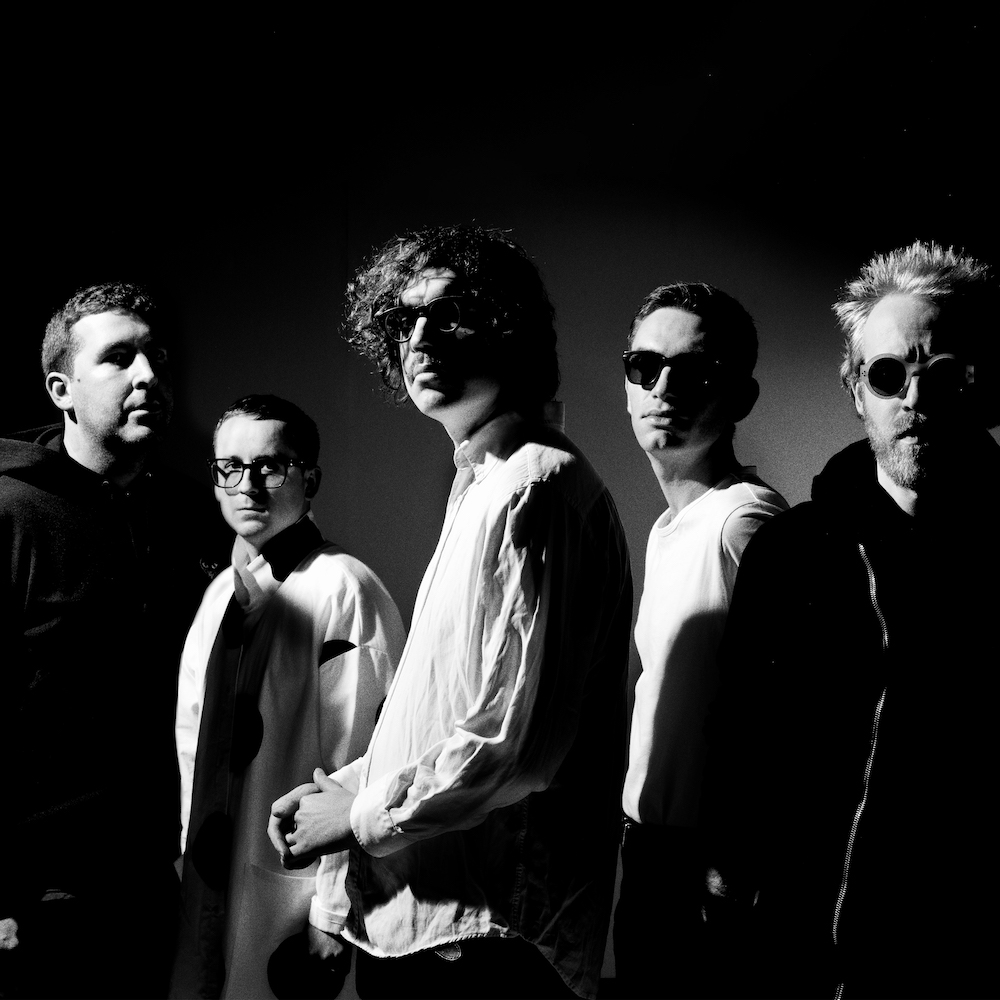 With a career that has already produced seven albums and an infinite number of mixes, Hot Chip have well and truly cemented their position as 'the thinking person's party band'. With their ability to mix strobe-lit euphoria with a reflective melancholy of basslines and beats, they have aptly claimed the middle of the dancefloor as their own.
With nominations for both Mercury Prizes and Grammy awards amongst their accolades, as well as their music being heavily featured on The Simpsons, it's safe to say that Hot Chip's beat-driven improvisations will provide the perfect melodic escape and have you throwing some shapes.
Crazy P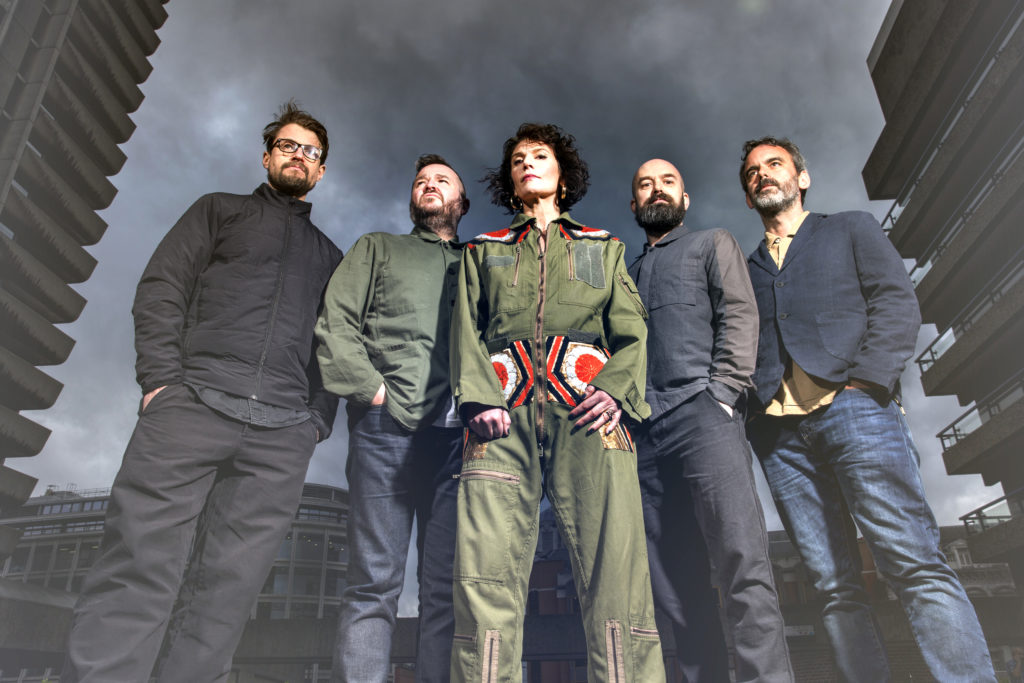 With over 20 years' experience of performing under their belts, you'll be hard pushed to find another group of such multi-talented writers, instrumentalists, DJs, producers and performers as Crazy P.
Their electronic, melodic beats teamed with audience interaction like no other, have gained them a renowned reputation of legendary live shows, resulting in sold-out headline gigs in both London and Manchester as well as supporting music legends such as Chic and Chaka Chan.
Crazy P's most recent releases see heavy club beats layered with perfectly-placed arrangements and stratospheric soundscapes. With catchy lyrics addressing politics, failed education systems and a true reflection of our times, it's sure to be a performance like no other!
The Nextmen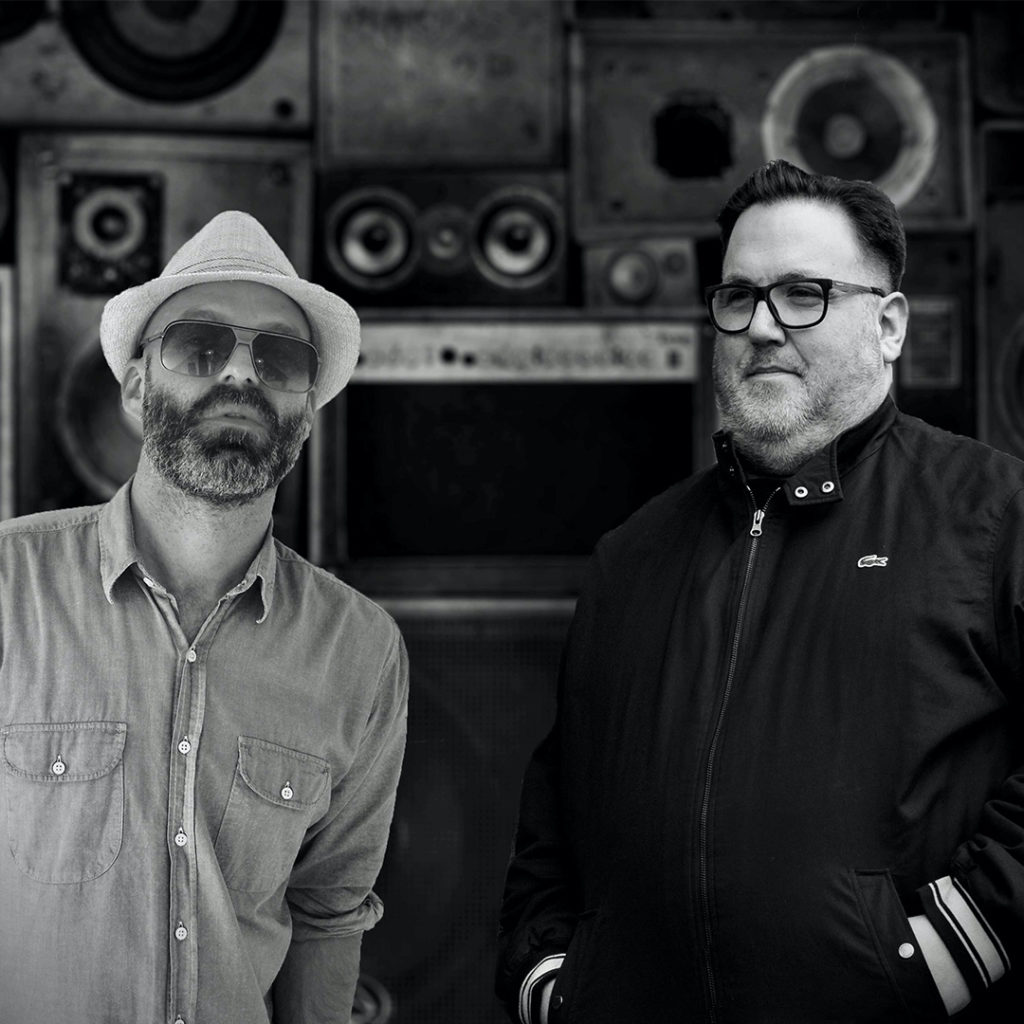 If you want to know more about The Nextmen, you could ask high fliers such as Richard Branson, Sophie Dahl, MTV or the Cannes Film Festival, whose dance floors have been well and truly crushed by the duo.
Having written multiplatinum releases for artists such as Plan B, Sam Smith, Anne Marie, Paulo Nutini and Becky Hill, this is certainly not their first rodeo. With a huge fan base spanning the globe fixated on their eclectic mix of hip hop, pop, soul and indie beats, the duo are set to continue their dance domination of the UK festival scene.
Dynamite MC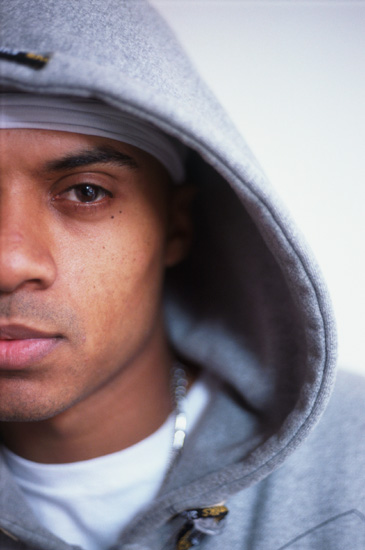 Taking inspiration from his time spent living across different continents releasing a range of hip hop, garage, reggae and drum & bass tracks, Dynamite MC has become one of the biggest names in the global MC World.
Once a part of the Bristol collective, Dynamite won a Mercury Music Prize with his band Reprazent, enhancing his role and eventually releasing a solo album featuring samples from Enya and Kanye West.
After a chain of successful releases, Dynamite took time out to host two national radio shows, interviewing the likes of P Diddy, Shaggy, Katy Perry and Estelle, but is now back in the studio to record his new solo album, Radioactive, alongside appearing on the new album of world famous DJ, Krafty Kuts.
Porij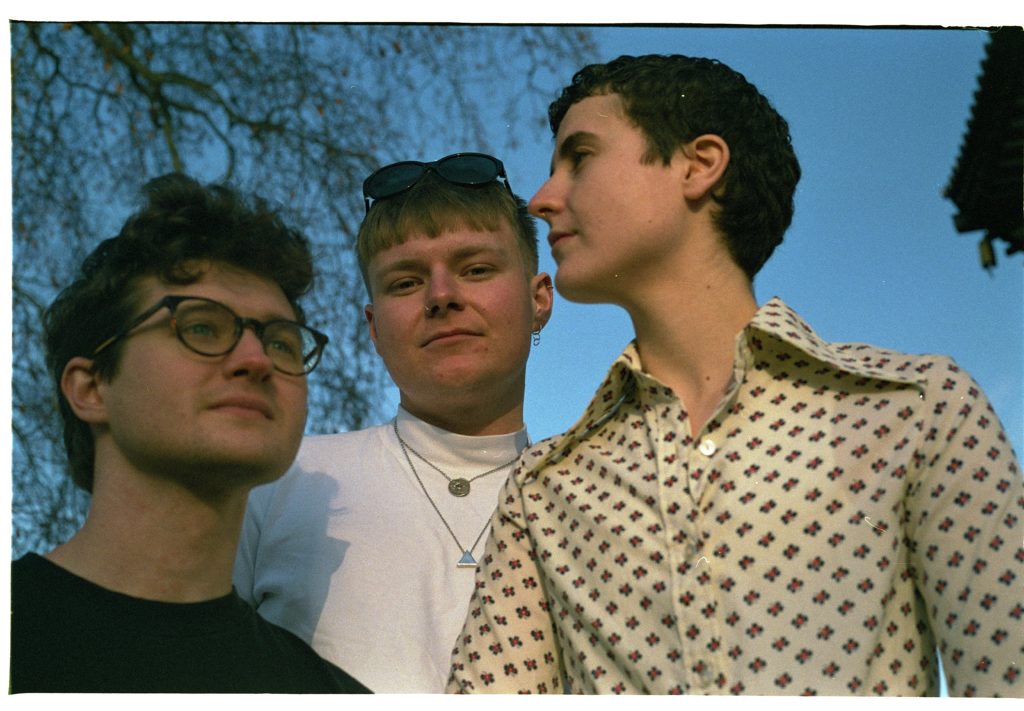 It was only recently that this carefree dance foursome were sharing University halls together. Fast forward a year and the group have traded lectures for loops, creating an endearing blend of house, garage and lo-fi pop that has seen them make it onto the 6 Music playlist.
With each member recording their respective parts from their bedrooms during the height of the pandemic, the group have collaborated to produce tracks of feel-good dance and funk bass lines. Porij have now prioritised taking their irresistible live shows far and wide, performing nimble guitar riffs, inventive beats and infectious grooves.
Low Island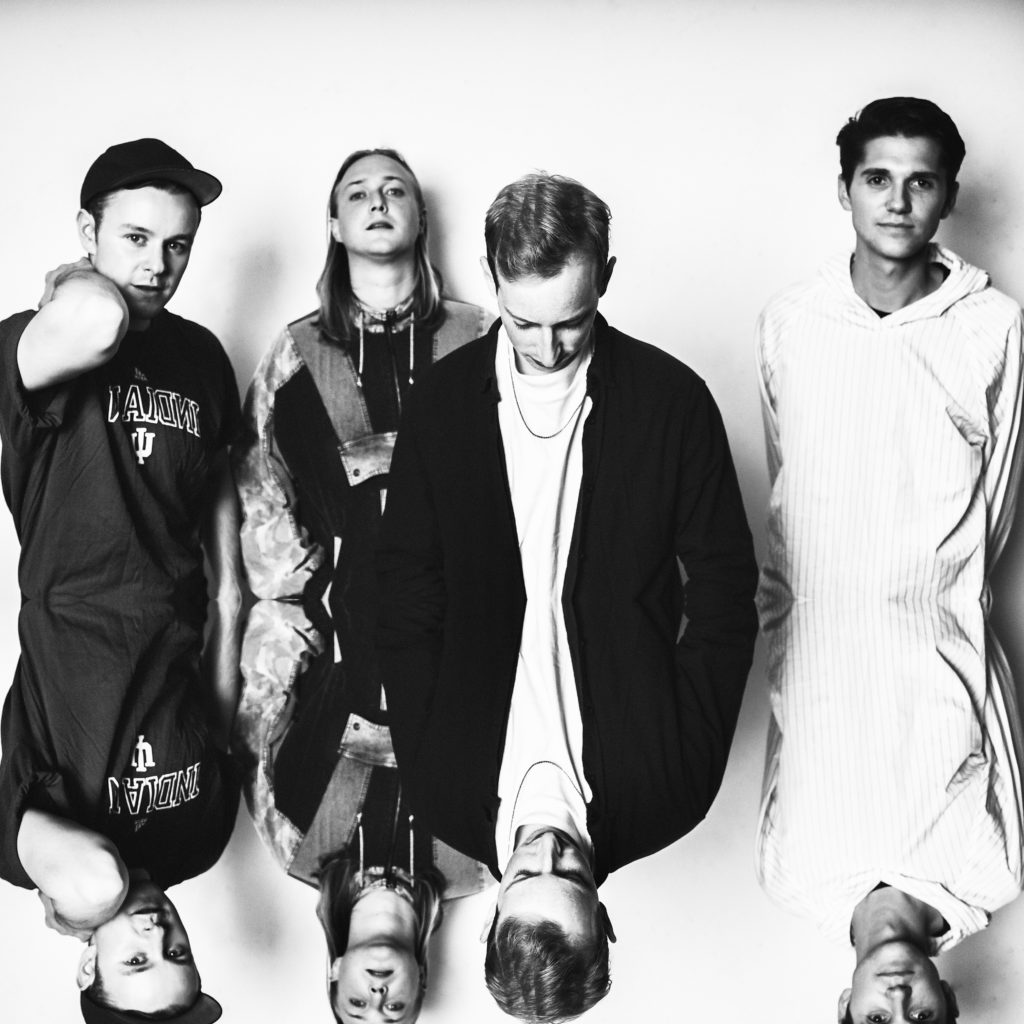 Named after a small rock in the Atlantic Ocean, Low Island are an Oxford-based four-piece that throw out emotional lyrics alongside synthy and soulful sounds.
Influenced by time DJ-ing house and techno music, as well as their love for indie bands, Low Island's music pieces together emotive sounds against electronic symphonies. With underlying influences such as Radiohead and Arthur Russell proving prominent, this exciting young quartet provide a melancholic but quietly optimistic sound.
Anchorsong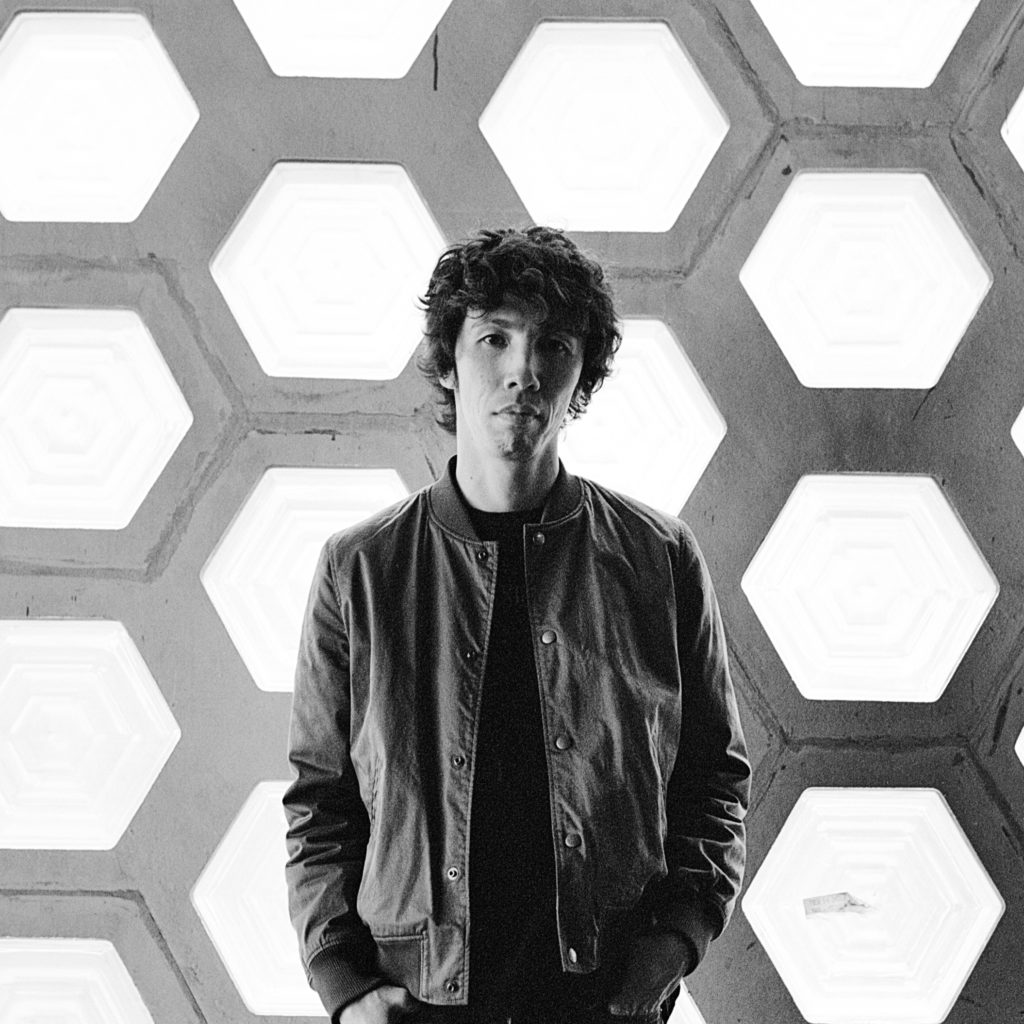 Hailing from Tokyo, Anchorsong has become recognised worldwide for his unique and eclectic live shows. Creating electronic beats entirely from scratch in front of his audiences, his performances have seen him grace the stages of UK festivals such as Glastonbury and Shambala.
With an increasing fanbase, Anchorsong has achieved heavy press coverage from the likes of NME Japan and Rolling Stone, with ample airtime from renowned platforms such as BBC Radio 6 and Worldwide FM.
From supporting acts such as Bonobo and DJ Krush across a range of international venues he has become a solidified name in the electronic music scene, with his immersive and rhythmic beats making for a truly captivating performance.
Falle Nioke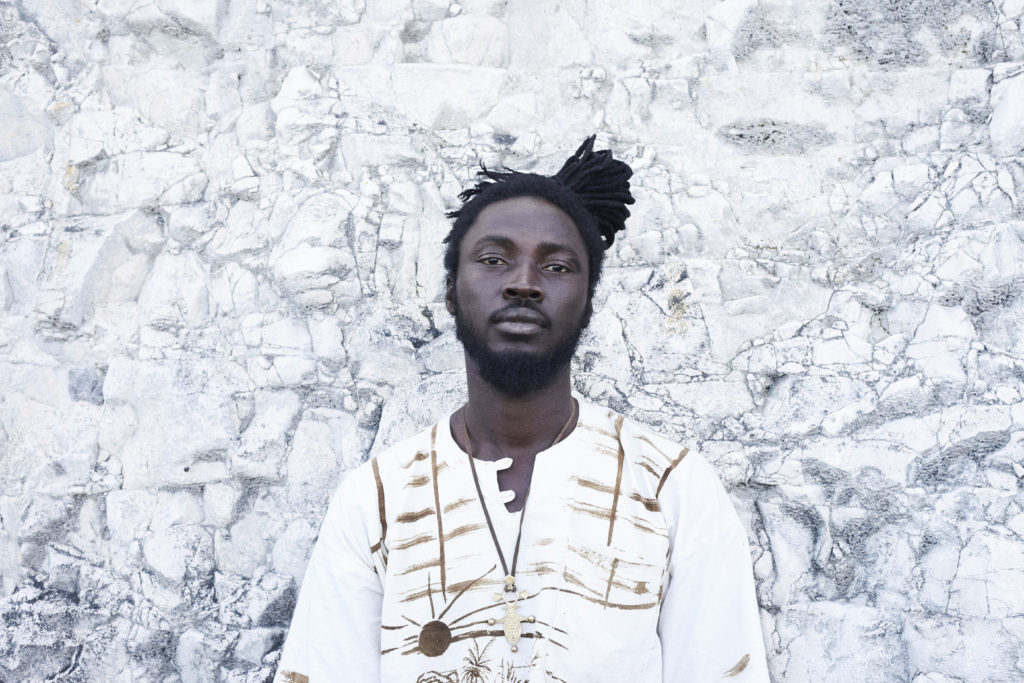 Speaking and singing in eight different languages, Falle Noike is a multi-talented singer and percussionist from Guinea. With years of performing and travelling in West Africa under his belt, his work encompasses a musical collage of percussion, keyboard and soulful lyrics.
Praised for both his original and traditional compositions on a variety of instruments, Falke draws on his experiences to interlock West African music with an electronic dance genre.
Taking inspiration from the endangered languages of his ancestors as well as time spent growing up on the Senegalese border, Falle hopes that his music will heal those both near and far.
Nathan Ball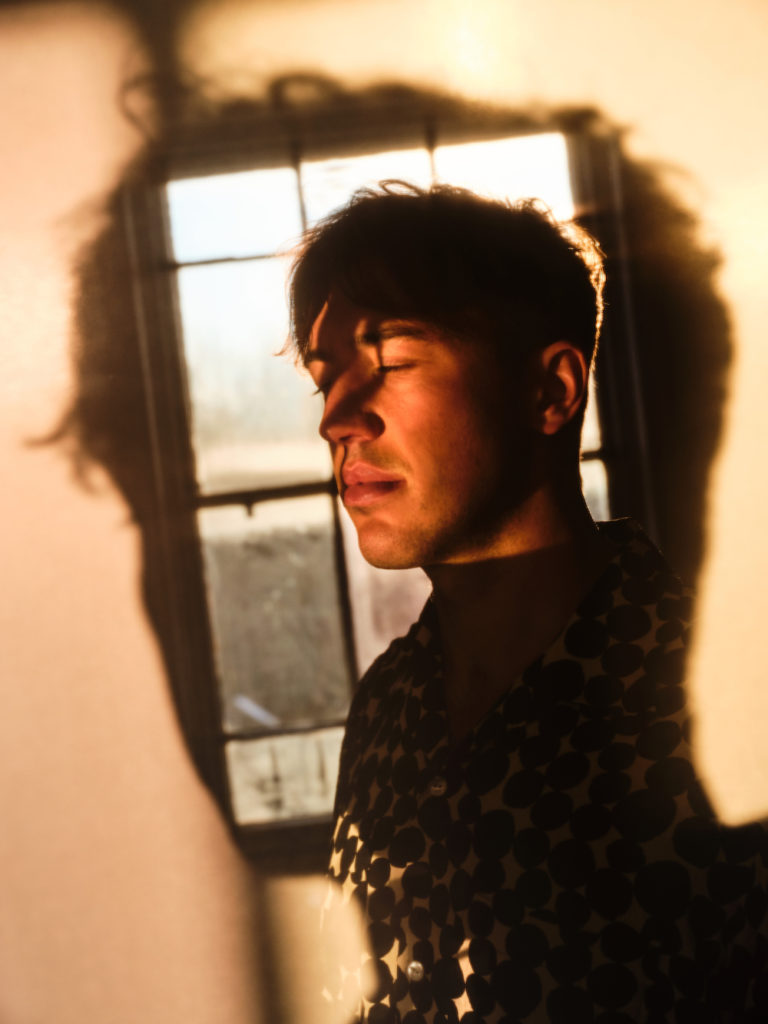 Fusing his passions for folk songwriting with house music to meet his envisioned sound, Nathan produces calm but powerful tracks that have often been described as euphoric.
Taking inspiration from his love for the ocean and time spent surfing with friends, the pairing of melancholy lyrics with euphoric electronica has an extraordinary level of hidden depth.
With the recent pandemic resulting in unexpected downtime, Nathan decided to move to Cornwall, where he's been recording his latest album from a run-down farmhouse on the North coast.
MarthaGunn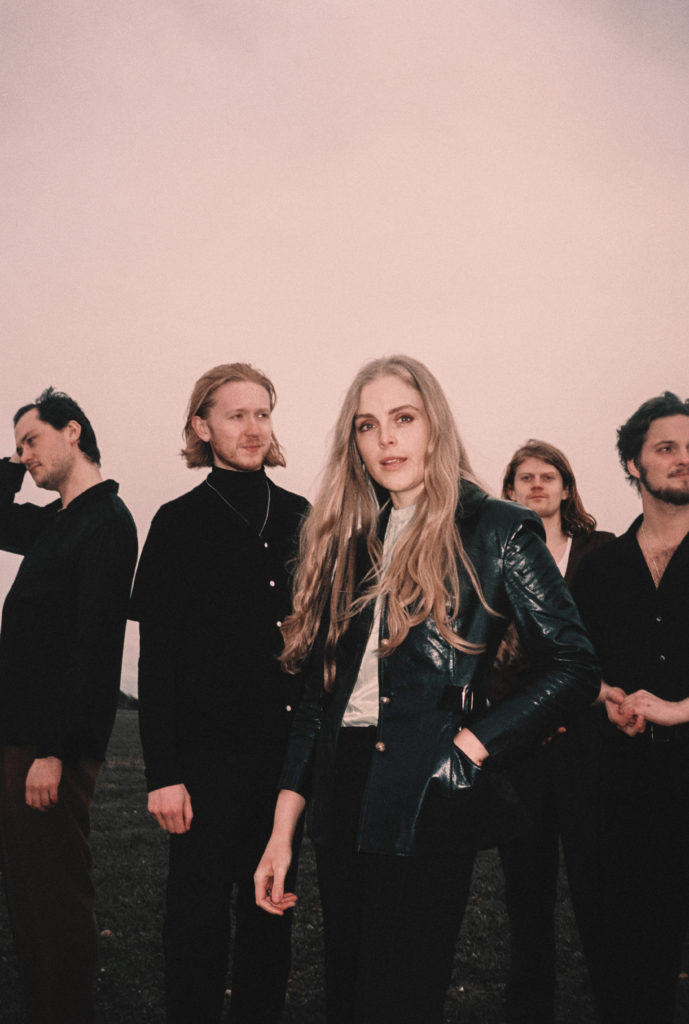 Named after an 18th century Brighton folk heroine who cured people's ailments in the seafront baths, MarthaGunn are confident that their music will have similar healing properties.
Composed of a group of friends with a shared passion for 70's influences such as Fleetwood Mac and The Eagles, they've put a contemporary twist on a classic indie sound, with a rhythmic pace that explodes into fierce lyrics and catchy melodies. The five-piece have spent time honing their craft, having recently delivered a number of raucous shows across Europe and the UK.
Will And The People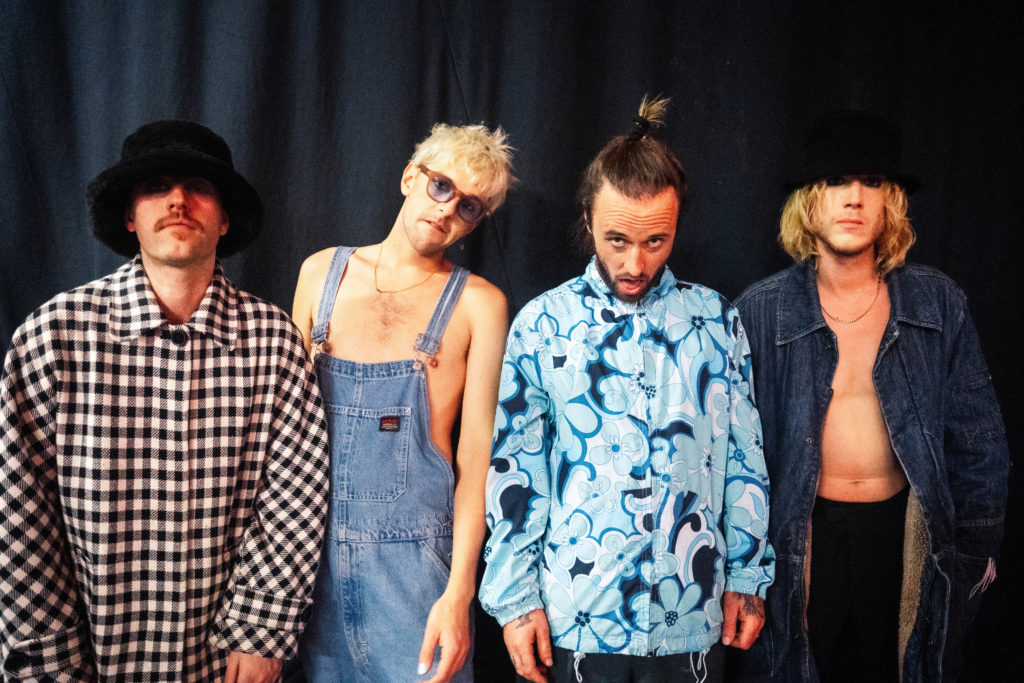 Formed in 2010, this Brighton 4-piece have amassed considerable success Worldwide, sharing stages with the likes of Green Day, Ben Howard and The Foo Fighters.
Taking inspiration from artists such as Bob Marley, The Beatles and Supertramp, Will and The People are a band who deliberately try to avoid following the pack. Their music aims to make listeners feel good, free and whole with nostalgic rhythms and colourful beats. Featuring heavy guitars and synths, their music truly packs a punch, with remarkable live performances enabling them to truly shine.
Plastic Mermaids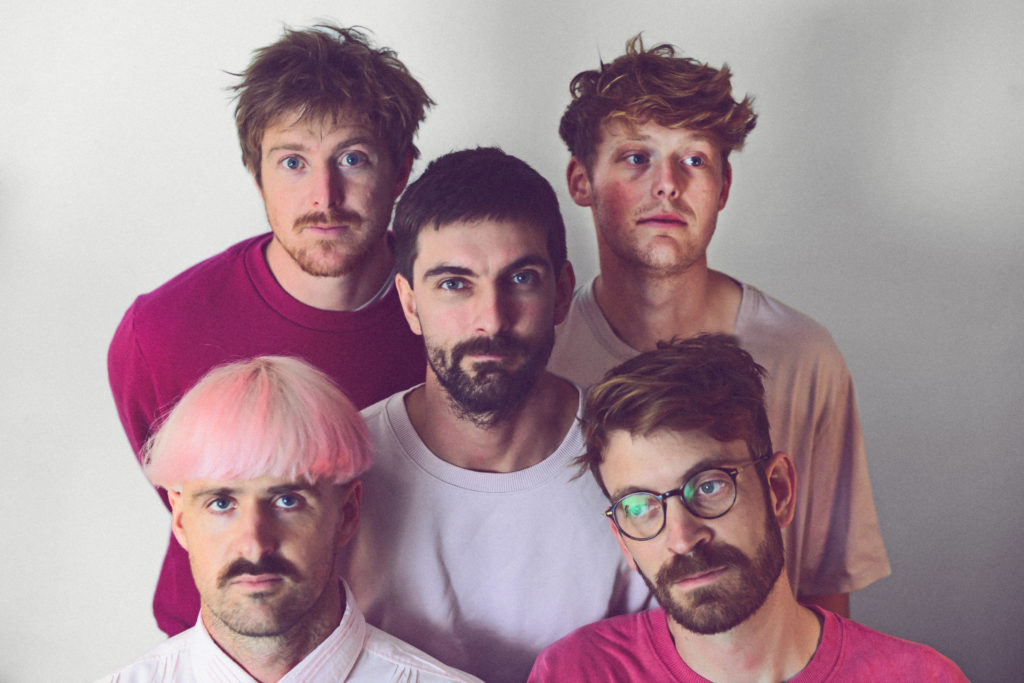 Originating from the Isle of Wight, Plastic Mermaids have often been described as synth-psych and psych-pop, taking inspiration from the likes of The Flaming Lips, Arcade Fire and Tame Impala.
The band produce tracks from their self-built studio, with their love for surfing and the ocean apparent in several of their songs and videos. This unique blend of richly-textured sounds results in an array of genuinely original and adventurous music.
Shake The Geek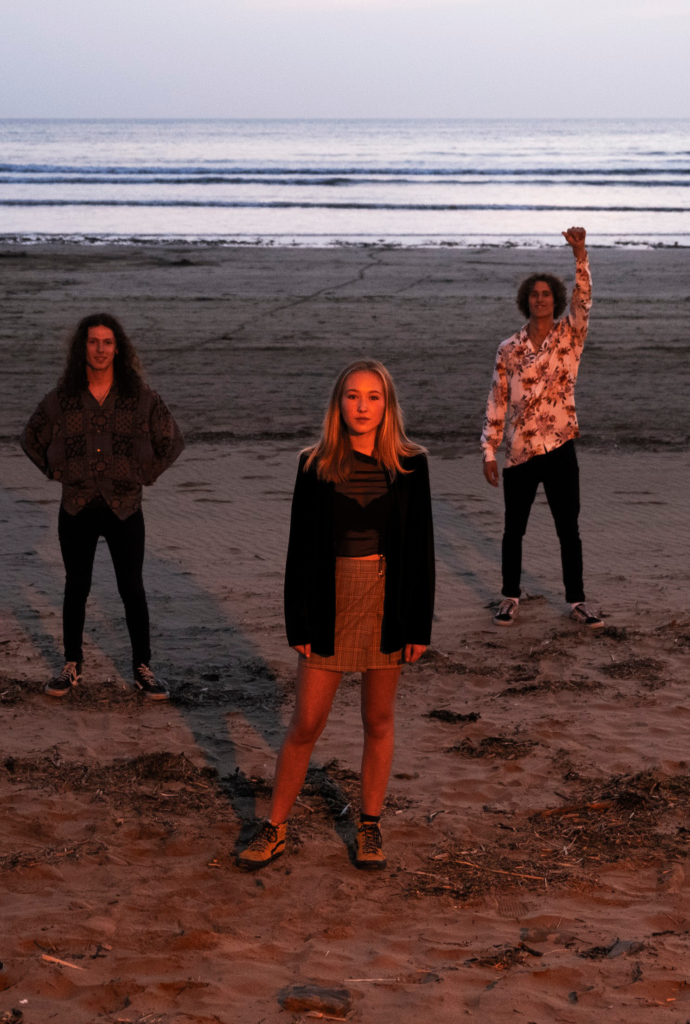 Proclaiming themselves as a 'group of goonies who grew up by the sea' this female-fronted North Devon foursome create a rock powerhouse filled with fierce stadium-worthy electricity.
Embracing their love for the Devon coastline within their music, they successfully accomplish a hybrid of stadium rock with a beach bum mentality, redefining expectations and twisting genres completely out of recognition.
Pale Blue Eyes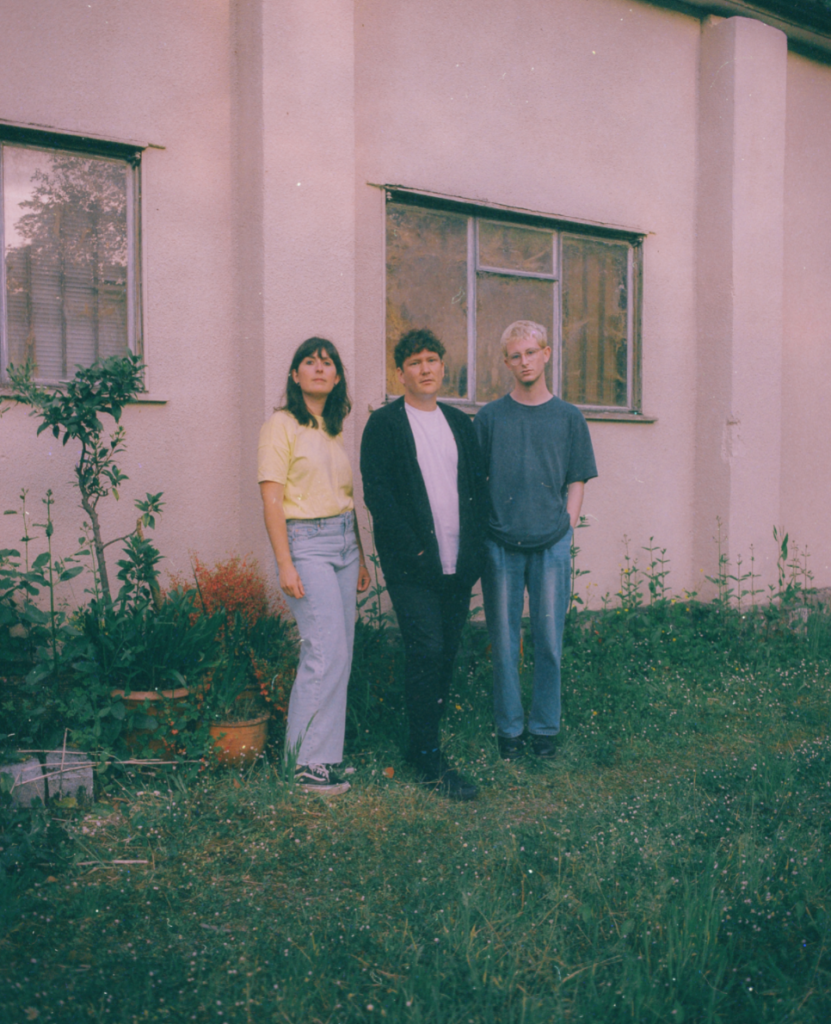 Based in rural Devon, Pale Blue Eyes are a young, electro-modernist trio with a mesh of base lines and beats that leave you wanting more.
The band built their own recording studio amongst the rolling hills of Dartmoor, enabling them to lay down their lyrics with local buzzards circling overhead in preparation for an album due for release later this year.
Having only recently started to play live due to the pandemic, the band have quickly whipped up a well-earned reputation for captivating performances that pack a punch.
MAX RAD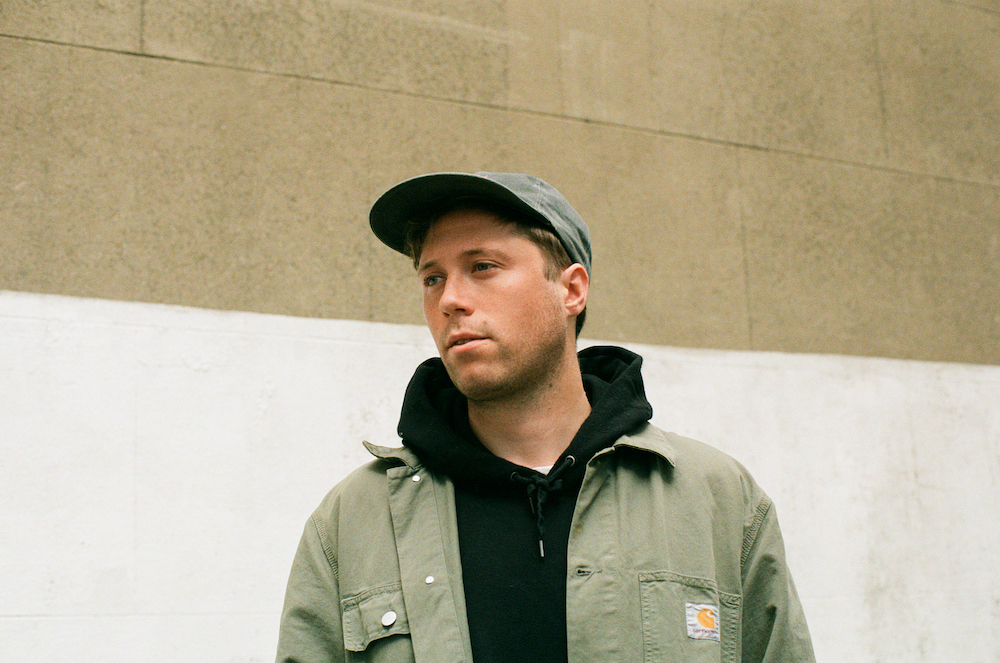 Based in Cornwall, producer and singer/songwriter Max Rad has been releasing heartfelt electronica for the best part of three years. With music that encompasses emotional lyrics and soulful sounds, his self-produced tracks have earned a wealth of admirers including Annie Mac, John Kennedy, and Lauren Laverne at UK radio.
With sold out shows in Europe, Max has become a festival favourite across the country, with his well-received singles earning him a growing following of fans. Currently releasing music through his own record label, Max is a truly independent artist and continues to secure his place within the UK electronica scene.
Bailey Tomkinson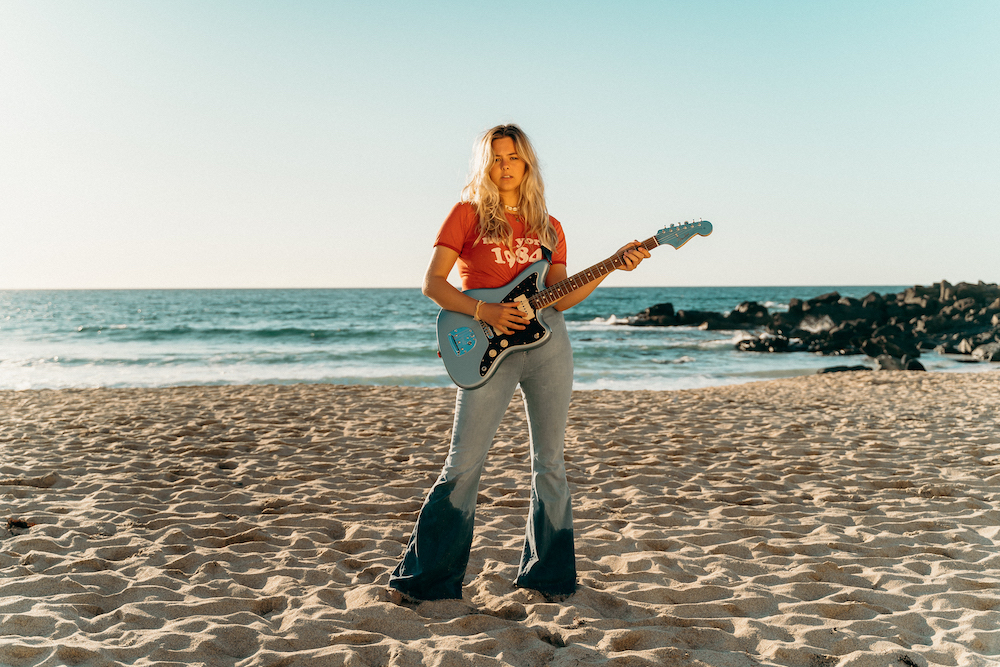 Bailey Tomkinson is a singer/songwriter from Cornwall with a national profile, having made headlines in February 2020 when as an unsigned, unmanaged artist, she outsold Dua Lipa and The Pussycat Dolls to reach #1 in the iTunes Video charts.
Fusing Surf Rock, Americana and Pop to create an authentic, hooky sound that's seen her emerge as one of the UK's most promising acts, Bailey has been featured in The Times, The Metro and on BBC R4's Woman's Hour.
Bailey has spent the last couple years performing at festivals and venues around the UK such as Boardmasters, O2 Academy Islington and The Clapham Grand, as well as performing live sessions for Levi's and DC shoes.