Glamping Upgrade
Want to wake up to panoramic views of the North Devon coastline, but not so keen on fighting with tent poles and discovering you've left all the pegs at home once the tent is finally up?
We've got the perfect canvas to cover you with a range of bell tent and glamping options, meaning you get all of the festival feels without a guy rope in sight.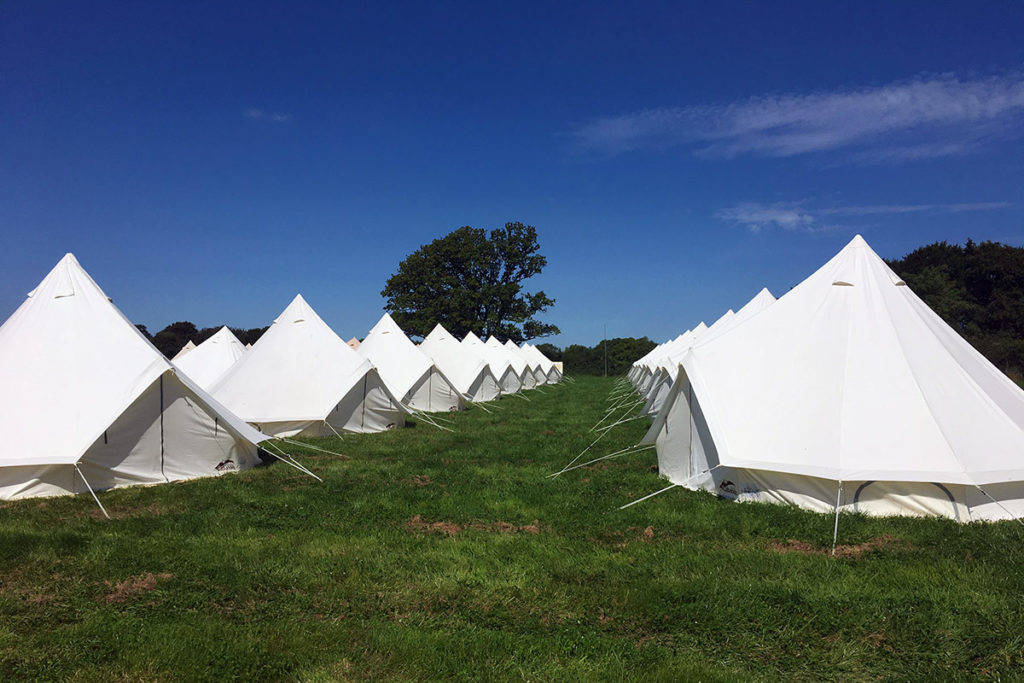 Standard – Our Standard package is a great option to get you started. It is a completely empty 5 metre Bell Tent with a groundsheet only.
Although this is our most basic offering, the Standard package is ideal for those guests who are looking to provide their own beds and furnishings to make the bell tent their own.
If you're looking for a cost-effective accommodation option that still offers the glamping experience, this may be the package for you. It can sleep up to 6 people.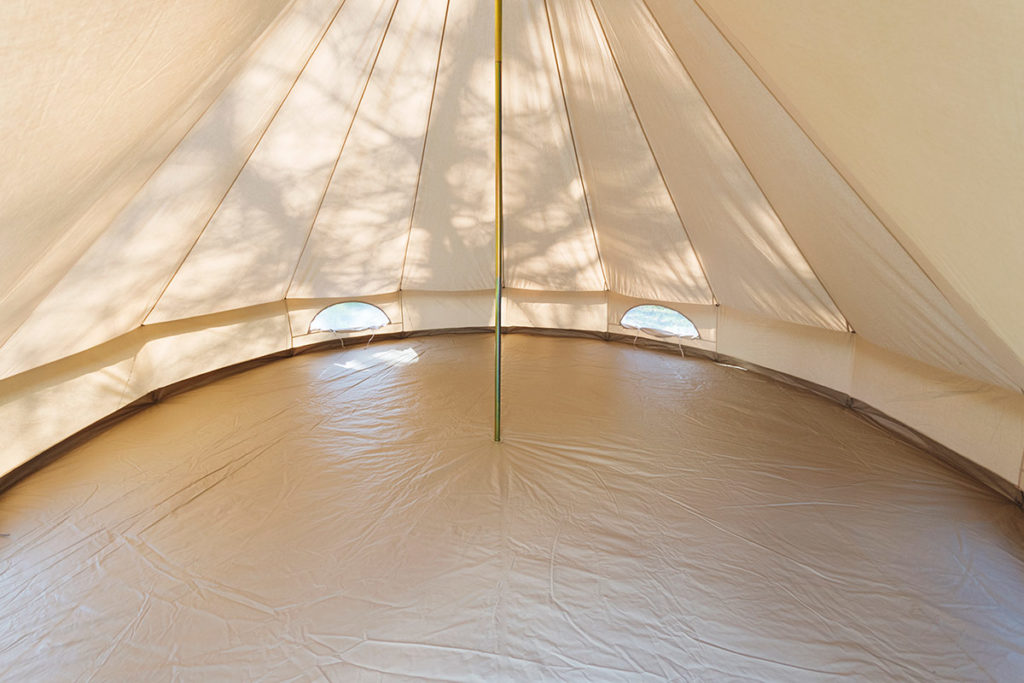 Luxury – Our Luxury 5 metre Bell Tents include everything you could need for the ultimate glamping experience.
Included in each fully-furnished tent is a doormat, rug, free-standing table, mirror, interior hanging light and wine boxes that act as bedside tables. Tents also feature real mattress(es) or airbed(s) and full linen including duvets and pillows
Double and single beds are both available and can be reserved whilst booking.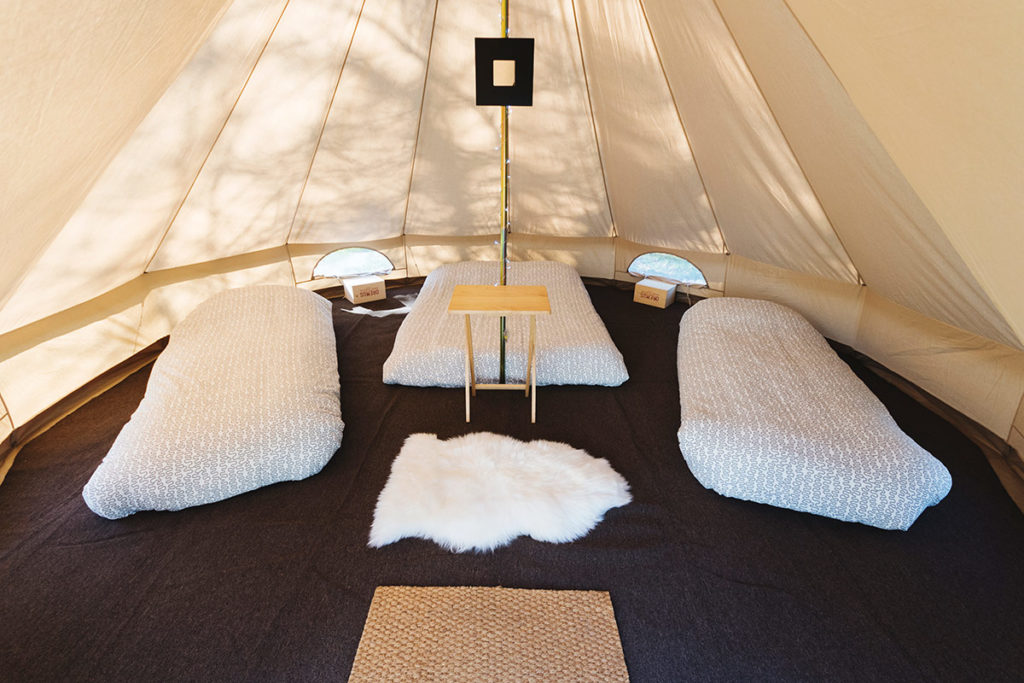 OPTIONS
Standard – 5m (unfurnished, up to 6 ppl)
Luxury Bell Tent – 2 Person (Twin)
Luxury Bell Tent- 2 Person (Double)
Luxury Bell Tent – 3 Person (3 singles)
Luxury Bell Tent – 3 Person (1 dbl, 2 singles)
Luxury Bell Tent – 4 Person (4 singles)
Luxury Bell Tent – 4 Person (1 dbl, 2 singles)
Luxury Bell Tent – 4 Person (2 dbls)
n.b. each attendee will need a weekend camping ticket, before upgrading to a group Bell Tent package