Henry Eldon will be lighting up the fire and cooking a delicious seafood feast to see Friday night off in style. With fresh fish and shellfish cooked atop burning logs against a panoramic ocean background, it's the ultimate way to experience a coastal escape. Expect plates to be piled high, drinks to be flowing and a great campfire crew to get stuck in with.
In addition, Henry will be offering a cooking demo before firing up his feast, so you can get hints and tips about laying on a seafood spread to impress your family and friends at the next dinner party.
Feast Menu:
Snack – Cockle & whelk popcorn with a truffled seaweed aioli
Main – Devonshire Bouillabaisse, turbot, crab, cuttle fish and clams cooked over the fire with white wine, saffron and isle of white tomatoes, crab butter and sourdough dunking soldiers.
Feast Timings: Friday, 19:00 – 20:00
(Menu may be tweaked slightly closer to the time depending on what is fresh in the fields).
Cooking Fish in a Log Demo:
Cooking turbot in a log over fire and explaining how to fillet the fish.
Demo Timings: Friday, 15:00 – 16:00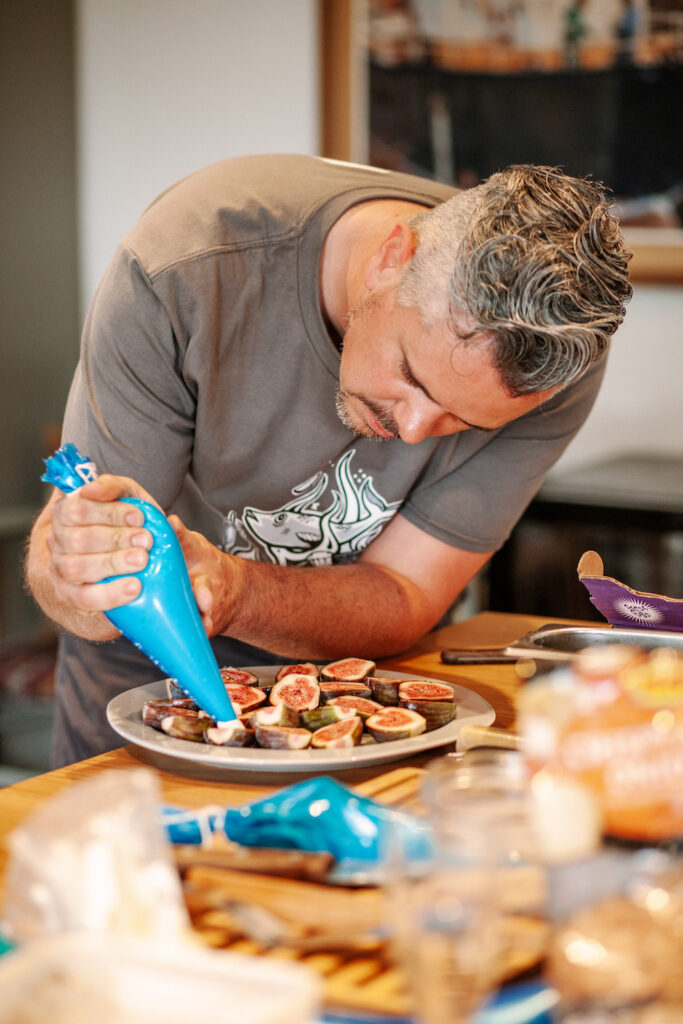 ​At 13 years old, Henry gained his initial culinary experience working in London's famous Ship Inn. Henry attended the renowned Westminster College and held a 12 week stage at Gordon Ramsey, Claridges.
He spent a year working for the Michelin starred Chef, Tom Kitchin and competed on MasterChef the Professionals in 2010. Since then, Henry has developed a unique style of fire cooking and ran his first restaurant, The Cauldron, in Bristol for 7 years with no gas or electricity in the kitchen. He is a self confessed "fire critic".